'No need for plebiscite,' says Law Society of Tasmania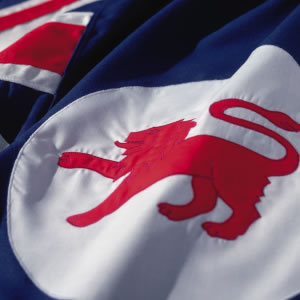 The president of the Law Society of Tasmania has called on the Federal Government not to "squib the issue" of marriage equality by resorting to a plebiscite.
"I call on the Federal Government to act on this and bring debate on the current bill," said Matthew Verney.
"Marriage equality is an important rule of law matter. It is important that all members of our community are treated equally by the law. At the moment, so far as marriage is concerned, that is not the case."
Mr Verney said there was "no need for a plebiscite" as the Commonwealth Parliament is charged with the constitutional power to legislate for marriage.
"It has done so before under the Menzies government and again under the Howard government," he added.
"In neither case did the government squib the issue by resorting to a plebiscite. The High Court confirmed the constitutional position as to the parliament's powers in the last year to do so."
Prime Minister Malcolm Turnbull, who was sworn in last Tuesday following a leadership spill, has said he will stick to Tony Abbott's policy of holding a plebiscite on marriage equality after the next election.
In Australia, a plebiscite is a 'people's vote' used to decide a national question that does not affect the constitution. Unlike a referendum, the outcome of a plebiscite does not have legal force.
There have been two plebiscites in Australia's history, in 1916 and 1917. These both related to the introduction of conscription during the First World War and were defeated.
Plebiscites and referendums are expensive; the 1999 referendum, which is the most recent national vote, cost $66.8 million.

Numerous marriage equality bills have been introduced into parliament since 2010. In June Labor leader Bill Shorten introduced a marriage equality bill and called on the Liberal party to grant a free vote.
Defending his decision to resolve the issue through a plebiscite last week, Mr Turnbull said: "There is no greater virtue in a free vote here or a plebiscite, they are each means of resolving the matter.
"One I grant you is more expensive but, nonetheless, it is a very legitimate and democratic way of dealing with it."
Like this story? Subscribe to our free newsletter and receive Lawyers Weekly every day straight to your inbox.