Lawyer defends against Chief Justice complaint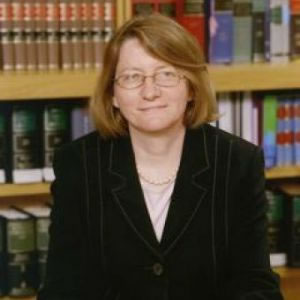 A Queensland solicitor who faces disciplinary action after a complaint from now-Chief Justice Catherine Holmes will challenge the LSC's action.
The LSC has applied to the Queensland Civil and Administration Tribunal (QCAT) to discipline Michael Bosscher for tendering a document containing "scurrilous allegations" against Justice Holmes to an official inquiry.
Mr Bosscher intends to fight the decision, with his barrister Peter Davis QC applying to have a NSW judge brought in to hear the case, according to a report by the Courier Mail.
The case turns on a document tendered by Mr Bosscher during the Child Protection Commission of Inquiry, conducted by former chief justice Tim Carmody in 2012.
The document The Rofe QC Audit of the Heiner Affair contains an untrue allegation that Justice Holmes was guilty of official corruption while a barrister at the Forde Commission of Inquiry into child abuse.
Portions of the Rofe Audit, including some of the allegations, were published after being tendered, prompting Justice Holmes to make a complaint to the LSC in 2013.
She claimed Mr Bosscher breached rule 21.4 of the Australian Solicitors Conduct Rules, prohibiting solicitors from making allegations of criminality or fraud without reasonable grounds for believing the allegations have a proper basis.
In its filings with QCAT, the LSC claims Mr Bosscher made no effort to redact the allegations or take any other precautions against publication before tendering the document.
Mr Bosscher said he did not endorse the allegations in the Rofe Audit but would defend the proceedings against him.
Catherine Holmes was sworn in as the Chief Justice of the Queensland Supreme Court earlier this month, having previously served on the Queensland Court of Appeals.
Like this story? Subscribe to our free newsletter and receive Lawyers Weekly every day straight to your inbox.