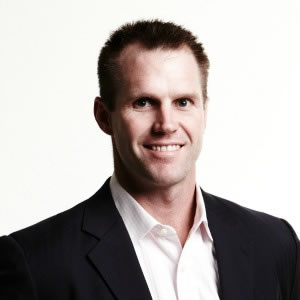 The core responsibility of a general counsel has always been to mitigate risk but increasingly in-house leaders are expected to look for money-making opportunities.
Mr Wright (pictured) is the founder and managing principal of Lexvoco, a business that recruits temporary lawyers for in-house teams.
"Lawyers are smart people, but often they become blinkered in their approach in protecting risk and saving legal costs," Mr Wright told Lawyers Weekly.

He said that in-house lawyers are focused on preserving value, but often do not "think outside the square" when it comes to adding value.
The general counsel that are "ahead of their peers" are investigating how their legal team can align strategically with other functions within a business to generate revenue and improve cash flow, he said. 
"Those two things typically have not ever really been contemplated by in-house counsel," said Mr Wright. "The most progressive in-house counsel are starting to think about this."
In-house teams are under increasing pressure to demonstrate their commercial value, according to Mr Wright.
"It's not good enough for general counsel just to say, 'we are doing our job because we are protecting the company from legal risk and we are saving money'," he said. "That now just goes without saying. That is just par for the course."

A focus on revenue is "what CEOs and COOs listen to", he added. "It gives the in-house legal team a lot more credibility and goes to this concept of having a seat at the executive table."
Mr Wright used two of his clients as examples. The first, a large fast food chain, has a legal team that is finding ways to open stores faster by removing legal hurdles.
The second is a large gas company, which is streamlining legal processes in contracts to increase turnover.
"Every day that a contract is not signed, they are delaying the revenue," said Mr Wright.
"So what the legal team is doing is [making] these contracts fairer and simpler so that customers will get them and sign them on the same day and [then the business] can start making money the next day."
While new expectations are emerging for in-house teams, Mr Wright said it was important for lawyers not to lose sight of their main responsibilities.
"It is imperative that they don't forget their core job, and that is protecting and mitigating the company from legal risk," he said.
Like this story? Subscribe to our free newsletter and receive Lawyers Weekly every day straight to your inbox.