M&A activity hits record low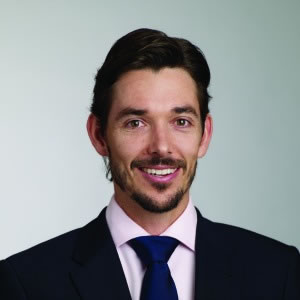 The number of M&A deals secured hit an all-time low in 2014-15 despite positive predictions off the back of a strong 2013-14, according to an annual M&A activity report.
The seventh annual Herbert Smith Freehills Australian Public M&A Report 2015 revealed there were 55 public M&A deals announced in 2014-15, which was less than the previous record low of 59 in 2012-13, and well below last years' 77.
Herbert Smith Freehills partner and co-author of the report Paul Branston said the low levels of activity took the industry by surprise as they were expecting a good year following the resurgence of activity in 2014-15.
"The high level of competition in 2013-14 also suggested that Australia was poised for a very active year, but the anticipated overall levels of public M&A activity did not eventuate," he said.
Mr Branston said that although the numbers suggest it would've been a quiet year for M&A practice teams, the firms involved in deals were still busy and not badly affected by the drop in activity. However, there were fewer deals to go around and for firms who didn't secure many it would've been more challenging.
Mr Branston suggested that uncertainty in the global economy relating to Europe and China may have had an impact on the Australian M&A activity, as well as general volatility in the market.
"By that I mean volatility in stock markets and also in commodity prices and asset values, which made it challenging for companies to assess opportunities with the level of certainty required to execute M&A transactions."
The total deal value in 2014-15 was $28 billion, down from $43 billion in 2013-14 but significantly higher than the $12.1 billion achieved in 2012-13.
While the number of mega deals (valued over $1 billion) more than halved from 16 in 2013-14 to seven in 2014-15, they made up 80 per cent of the total deal value.
"We saw a shift in momentum in the second half of 2014-15, with all of the mega deals being announced in this period," Mr Branston said.
The shift seen in the second half of 2014-15 has continued in to the first quarter of 2015-16, which shows that people are gaining confidence and are prepared to announce more M&A transactions, according to Mr Branston.
In terms of securing public M&A work Mr Branston said it's all about client relationships as well as reputation and position in the market.
"There will be repeat buyers or repeat deal doers and if you have strong relationship and if you've done good work for those clients before you'll be in the box seat for those transactions," he said.
"There's also a large reputational element that if the potential acquirer doesn't already have lawyers in Australia then they'll be obviously looking to people who are at the forefront of the market and have been involved in significant deals to be able to work with them.
"Knowing the market is important and positioning yourself strategically with clients who are likely to be acquisitive is a key strategy," he said.
Like this story? Subscribe to our free newsletter and receive Lawyers Weekly every day straight to your inbox!