ALHR urges government cooperation with UN special rapporteur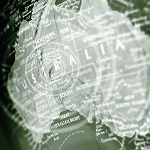 Australian Lawyers for Human Rights has slammed the Australian government's decision to refuse the UN Special Rapporteur on the Human Rights of Migrants complete freedom of inquiry during his visit to Australia.
UN special rapporteur Francois Crepeau postponed his visit to Australian-run offshore immigration detention centres after the Australian government refused to provide a written guarantee that the people he met with would not be subject to intimidation or sanctions under the Australian Border Force Act 2015.
ALHR spokesperson Claire Hammerton said: "Such lack of transparency is extremely concerning from a human rights perspective."
Ms Hammerton poised the question "where does this leave the many children and adults in detention, when not even the UN Special Rapporteur can gain access to detention facilities and service providers cannot speak to him without fear of reprisal?"
The Australian Border Force Act 2015 sanctions detention centre service providers who disclose 'protected information' with a two-year jail sentence, clearly discouraging people from speaking freely.
"If the Australian government was respecting the human rights of asylum seekers, it would not have anything to hide and would do everything in its power to facilitate the Special Rapporteur's access to its offshore detention centres."
ALHR calls on the Australian government to grant Mr Crepeau's request and allow him complete freedom of inquiry while visiting Australian-run detention centres in Nauru and Papua New Guinea.
"By refusing to guarantee the assurances requested by the UN Special Rapporteur, the Australian government has shown once again its lack of respect for human rights and for its international obligations to make sure those seeking asylum are protected from harm," Ms Hammerton said.
Like this story? Subscribe to our free newsletter and receive Lawyers Weekly every day straight to your inbox!