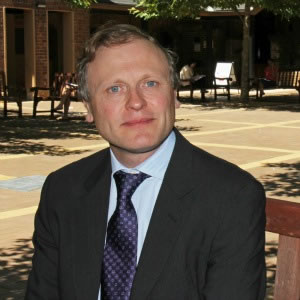 New law schools that differentiate themselves from older institutions provide students with more options, according to the dean of The University of Notre Dame Australia's Sydney law school.
"I think it is important that students are given choice and I don't have any difficulty with a new choice being offered to students who are interested in studying law," said Professor Michael Quinlan (pictured).
Lawyers Weekly spoke with Professor Quinlan following recent criticism of TOP Education Institute's new Sydney City School of Law, which will launch in 2016.
He said the opening of the 13th law school in NSW is a positive development, so long as the school is offering a different kind of education to that already available to students.
"If all it is doing is replicating what is being done elsewhere then that might be a different question," he said.
Notre Dame's Sydney law school is now 11 years old but is still the youngest in NSW, aside from the Australian Catholic University (ACU) law school in North Sydney (which opened last year).
Notre Dame's school has relatively small class sizes and only takes in a cohort of around 110 students each year.
"There is no doubt that there are a lot of law schools," said Professor Quinlan. "Personally, I don't feel that we are contributing in any way to any oversupply because what we are doing here is quite different and it is quite a small number in comparison to some of the other schools."

Notre Dame's law school differentiates itself by offering interactive classes instead of tutorials and lectures.
The school insists on all teachers having at least three years of practical experience in the profession – the only law school in Australia to do so – and offers an optional 'internship' course for students.
Professor Quinlan said there are "certainly a lot of law degrees" around, but warned that it is too early to tell whether the panic around the oversupply of graduates is justified.
"You really need to look at the reasons why students are studying law," he said, "and you really need to look at the graduate outcomes in comparison to other degrees that they might study. It is also very difficult to predict what demand might be in the future."
Only seven per cent of law students do not intend to practise as a lawyer, according to a 2013 study of 102 students by the Women Lawyers Association of NSW.
Meanwhile, the Law Society of NSW recently reported a "high level of anxiety within the legal profession" around graduate job prospects.
Number crunch
Graduates from some law schools are struggling to find work shortly after graduation, but the average employment rate is higher than the national average.

Notre Dame's law school has a 90 per cent employment rate – matching that of UNSW, according to the 2015 edition of The Good Universities Guide.
This statistic includes all students under 25 who were successful in finding full-time employment within four months of graduation.

Other law schools across NSW have lower employment rates for law graduates, including: The University of Sydney (87 per cent); The University of New England (58 per cent); The University of Newcastle (89 per cent); The University of Western Sydney (64 per cent); University of Technology Sydney (74 per cent); and The University of Wollongong (73 per cent).
There were no statistics for Southern Cross University, Macquarie University or ACU.

To provide a reference point, the national average employment rate among law graduates was 75.3 per cent in 2014, while the average for all graduates was 68.1 per cent.
Competitive advantage?
Law is often a degree of choice for people in "leadership positions" in a variety of different fields, Professor Quinlan said.
"[Law is] a degree which you will find a lot of people in leadership positions throughout Australia [have]," he said. "In politics a lot of people with law degrees really dominate."
Around 20 per cent of federal politicians had law qualifications in 2005.
"But you will find people with law degrees in leadership in business, even surprisingly in the Catholic Church," he added.
Professor Quinlan pointed to the current Archbishop of Sydney, Anthony Fisher, as one example. Archbishop Fisher studied law at the University of Sydney and practised at Clayton Utz before entering the priesthood.
"If you've got a degree that combines law with another degree then, in my view, you will be always more competitive than the student who only has the other degree," Professor Quinlan concluded.  
Like this story? Subscribe to our free newsletter and receive Lawyers Weekly every day straight to your inbox.