Convicted drug trafficker appeals disbarment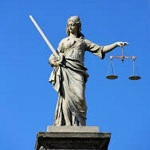 A Brisbane lawyer currently serving a three-year suspended sentence has challenged the cancellation of his practising certificate in QCAT.
Nigel Munt was convicted in April after pleading guilty to one count of trafficking methylamphetamine between August 2011 and April 2012 and 20 counts of supplying between September 2011 and July 2012.
The Queensland Law Society cancelled his practising certificate on 2 September this year.
At a QCAT hearing on Tuesday morning, Mr Munt challenged the ruling and a full hearing will take place later this year, according to reports in the Courier Mail.
In the interim, QCAT president Justice David Thomas ruled not to grant a stay to the law society's decision.
During the Tuesday hearing, the tribunal heard that Mr Munt had stopped using or selling drugs.
However, the law society argued in a previous hearing that public confidence would be damaged if convicted drug traffickers were allowed to work as lawyers.
Mr Munt was a major shareholder in law firm Trilby Misso, which was sold to Slater & Gordon in 2010.
A sequestration order was issued against him on 23 September for $1.2 million owed to ATO.
Like this story? Subscribe to our free newsletter and receive Lawyers Weekly every day straight to your inbox!