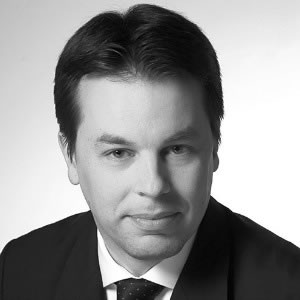 The largest trade agreement in a generation, the Trans-Pacific Partnership, will produce only a slight uptick in investor-state arbitrations, according to leading arbitration lawyers.
The TPP was finalised over the weekend after seven years of intense negotiation. The agreement, which has mostly been shrouded in secrecy, liberalises trade between 12 countries including the US, Australia and Japan.
The agreement was announced in a press conference in Atlanta on Monday. The final text of the 30 chapters is not yet available, but summaries of the agreement have been published online.
The central criticism of the TPP has been the inclusion of investor-state dispute settlement (ISDS) provisions.
In the version of the TPP leaked in March, Australia expressed reservations around these provisions, which allow foreign investors to bring legal actions against countries.
"The criticism, in short, is that these sorts of provisions […] interfere with the sovereignty of that state," said Donald Robertson, a partner at Herbert Smith Freehills.
However, Mr Robertson doubts the TPP will produce "an acceleration of claims in any real sense".  
He said the TPP is an "enormous deal" covering 40 per cent of global commerce, a market worth US$28 trillion.

"To that extent, yes, there will be an increase in claims, but there are many other provisions in other fields that already have those abilities," he said.

Albert Monichino QC (pictured below), the president of the Australia Chartered Institute of Arbitrators, agreed with Mr Robertson's assessment.

"I don't think [the TPP] will affect Australian arbitrators much at all, certainly in the short term," he said.

The TPP will include safeguards to undermine abusive or frivolous claims. Mr Monichino said arbitrators should be aware of any special powers conferred on them, particularly if it is confirmed that arbitrators have the power to dismiss claims without merit.
Mr Robertson said the argument that ISDS provisions curtail sovereignty was "false criticism".

He said that the economies of countries are connected more than ever before, and this "necessarily blurs the whole concept of […] sovereign borders".
Trade traditionally involved the sale of a finished product from one country to another, he continued.

"Now those products are made in five different countries, assembled, reassembled, IP transferred from one country to another, and then the final product shipped back home and sold," said Mr Robertson.
"So the countries and the economies are intertwined. The TPP and these sorts of provisions simply recognise that."
Ben Giaretta (pictured above), the head of international arbitration (Asia) at Ashurst, said there was a rise in investor-state arbitrations in the 1990s and 2000s but that these kinds of claims have started to level off.
"Things have changed now because people are much more aware of [ISDS provisions]," he said.
Mr Giaretta said these claims have decreased because governments are more wary about investment treaty rights when they take actions and are more sophisticated in the way they negotiate treaties.
"So you will see much more sophisticated language about expropriation and other matters, and what can be carved out in public interest," he said.

The Gillard government took a hard stance against ISDS provisions, but the Liberal government has since relaxed that position. The final TPP includes ISDS provisions and makes Australia a party to those provisions, according to Mr Robertson.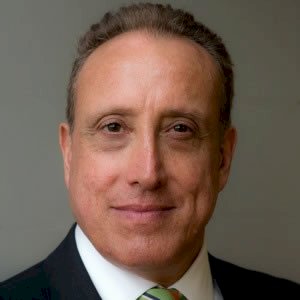 Mr Giaretta said the TPP appears to strike more of a balance between access to arbitration for foreign investors and the government's ability to regulate.
"My assumption is that the Australian government has become comfortable with the carve-outs in the TPP, and [believes] that the new provisions do not unduly fetter what the government can do in the public interest," he said.
Mr Robertson said there were specific exceptions in the TPP allowing governments to regulate on environmental, health, human rights issues. He said these may not even be necessary as these carve-outs are available under general international law.
"It is only very extreme forms of regulatory interference and misconduct which would allow a claim to be made," he said.

But even if there are not a large number of investor-state arbitrations under the TPP, Mr Giaretta suspects the TPP will lift the demand for international arbitrations between private companies.
"The TPP might lead to just simply more contracts being signed between Australian companies and companies in other countries," he said.
"And those contracts might have arbitration provisions in them, and therefore there is likely to be more arbitration work."
Like this story? Subscribe to our free newsletter and receive Lawyers Weekly every day straight to your inbox!