Start-up targets mid-tier clients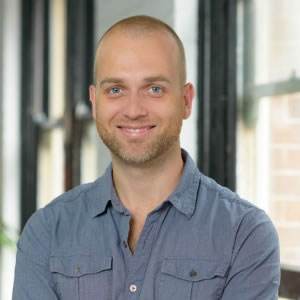 Mid-sized firms are likely to feel the squeeze in coming years as clients seek out more affordable, process-driven solutions, a legal entrepreneur has suggested.
Lachlan McKnight, former corporate lawyer and CEO of LegalVision, suggested his web-based firm was competing directly with mid-tiers rather than other online legal services.
At LegalVision, clients are primarily sourced through the internet and the firm's lawyers deal virtually with most clients.
"The biggest competition for us is your average lawyer at a mid-tier firm – it's not any of these online players," Mr McKnight said.
In his view, the top-tier is operating in its own market sector dealing with complex litigations or transactions: "It doesn't make much sense to compete with them," Mr McKnight said.
Mid-tiers, on the other hand, often conduct large-volume process work from medium and large businesses.
These clients are increasingly looking for more cost-effective solutions, Mr McKnight suggested.
"Where the opportunity is with mid-tier firms – we can [do] as good legal work as them for a third of the price," he said.
At the same time as smaller players nip at the heels of mid-sized firms, pressure may also come from the top-tier expanding its market share.
"If [top-tiers] try to grow, the only way they can grow is down and take some of the top stuff from the mid-tier firms," Mr McKnight said.
"Meanwhile, firms like ours will take a lot of the bottom work from the mid-tiers. If you're in the middle, you could be in trouble."
Even ASX-listed companies are utilising smaller players like LegalVision for its low-level legal needs, Mr McKnight suggested, though acknowledging it is "not easy" to win this type of client.
"It's a lot of work getting a big business through the door," he said. "Small businesses with high volume are our bread and butter, but we're growing our large business client base at the moment."
However, Mr McKnight believes there is similar pressure on medium-sized projects in the start-up space.
"You can be small and profitable and you can be really big and profitable, but in the middle it's very difficult. We're currently trying to get to the other side of that divide."
LegalVision has ambitious expansion plans, with Mr McKnight describing the goal as "growing, growing, growing".
According to Mr McKnight, the company's current growth rate is at eight or nine per cent a month.
"We're not profitable – we make a loss every month and raise money to increase the loss that we're making," he said.
"We're running it as a start-up rather than a law firm. The goal isn't to generate annual income for partners – it's to build a big business."
Like this story? Subscribe to our free newsletter and receive Lawyers Weekly every day straight to your inbox!