Annual celebration of female talent kicks off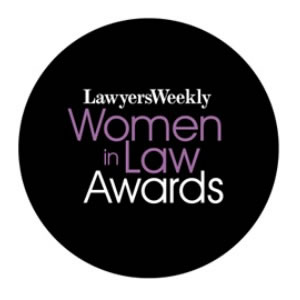 Nominations have been opened for the Lawyers Weekly Women in Law Awards, now in its fourth year.
The awards, which will be held in Melbourne on 27 November, celebrate women who have worked on major transactions, demonstrated excellence in their careers or become thought leaders in their field.
Lawyers are invited to nominate in 15 individual categories, including Dealmaker of the Year and the Young Gun award.
Legal academics, HR managers and executives are also recognised for their contributions to the profession.
A further two categories award boutique and major law firms that have gone above and beyond to create a diverse environment.
Last year's event attracted more than 150 people, with Justice Ruth McColl presented with the Lasting Legacy Award for her lifetime of championing gender equality.
If you'd like to be considered for the awards, or would like more information, visit womeninlaw.com.au
Like this story? Subscribe to our free newsletter and receive Lawyers Weekly every day straight to your inbox.