China slowdown unlikely to impede Aussie firms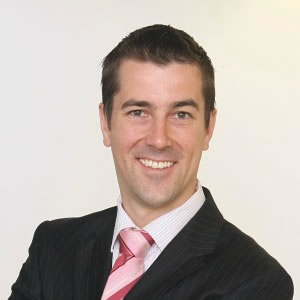 While growth in the Chinese economy has slowed, Chinese investment in the Australian market will not be affected, according to a Lander & Rogers partner.
Speaking at an economic briefing at Lander & Rogers last week, Westpac chief economist Bill Evans highlighted the slowdown in China's economic growth.
"If we take a longer-term view on the overall China story, then certainly we've seen a long-term structural slow down in their growth," Mr Evans said.
Mr Evans said China is trying to rebalance its economy more towards services and consumption, and away from investment, which has sat unusually high for a very long time. However, the rate that services are picking up isn't matching the rate at which investment is dropping off, resulting in an overall slowdown in growth.
"Investment, which is basically industrial production, construction, etc, the things that Australia knows and loves and things that are helping our resources sector, that's now starting to slow and that of course has huge implications for Australia," Mr Evans said.
Lander & Rogers partner John Wells (pictured) responded to Mr Evans' comments saying that he isn't worried that the level of activity of Chinese investors in Australia will drop off and that lawyers working with Chinese investors will continue to be busy.
"From where we sit today I don't [think there will be a slowdown in Chinese investor activity]. I think only if something fundamental happens, where a particular policy decision gets made that no one saw coming, could you have a really fundamental change."
While Mr Wells acknowledged Mr Evans' point that China is slowing its investment in Australia's mining sector, he said that's across the board – not China-specific.
To stay in the game, Mr Wells said law firms that previously focused on mining need to re-calibrate themselves. "Firms need to fill their construction practice with things like the residential development on high-rise scales, and so on, rather than building mines in the Pilbara."
With the state of the Australian dollar and enormous buying power of Chinese sovereign wealth funds, Mr Wells is confident that law firms will still be actively working with Chinese investors.
"I don't expect to see any slowdown in Chinese investment into Australia because, from a currency perspective, its 30 per cent cheaper now than it was 12 months ago."
Like this story? Subscribe to our free newsletter and receive Lawyers Weekly every day straight to your inbox.