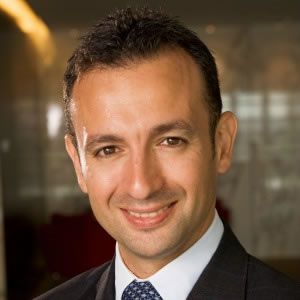 Health and technology-based IPOs and capital raisings are set to be big areas of work for lawyers in 2015-16, according to a capital markets report.
Minter Ellison's Directions in Capital Markets Report predicts robust activity in the Australian IPO market for 2015-16, following a volatile market during 2014-15.
Minter Ellison equity capital markets partner Daniel Scotti (pictured) said that regardless of the state of the market, there is generally plenty to keep capital market lawyers busy.
"In good conditions, IPOs and funding for strategic M&As keep us busy, while in more challenging conditions, we assist our clients with short-term funding challenges that they might be facing," Mr Scotti said.
Mr Scotti predicts that ASX-listed companies may be emboldened to undertake capital raisings to fund acquisitions given the expected healthy M&A levels. An increase in demergers is also expected.
He highlighted: "Like our clients, lawyers need to be well prepared to grasp opportunities and able to respond to rapidly changing circumstances."
Mr Scotti said that in 2014-15 IPO candidates encountered problems with the increased scrutiny from institutional IPO investors, as well as volatility flowing from events in Greece and China, but this year the outlook is more positive.
"We expect technology and health and aged care to be some of the hot sectors in FY16, so we can expect to be involved in more IPOs in these areas. In the mining sector, lawyers are likely to be handling more recapitalisations."
Turning to debt capital markets, Minter Ellison partner James Hutton said: "The outlook for bonds is positive in Australia, with heightened activity expected."
The expansion of the Listed Investment Company (LIC) space is also noted. "We see more LICs coming into the market to meet growing demand for these products," Mr Hutton said.
Mr Hutton pointed to the rapid fall in the Australian dollar as a key driver, along with a focus on seeking international exposure to global equities via LICs and in the Asian markets in particular.
Like this story? Subscribe to our free newsletter and receive Lawyers Weekly every day straight to your inbox.