'Be ruthless' in carving out a niche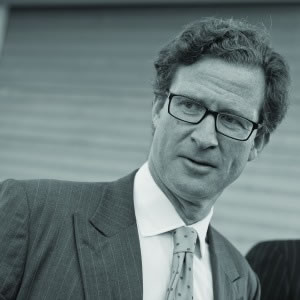 Attracting complex deals as a specialist firm requires discipline in choosing which work you do and don't pursue, according to the managing partner of Kain C+C Lawyers.
Adelaide-based Kain C+C was the lead adviser on deals worth more than $0.50 billion in the first nine months of 2015 – a large volume of deals for a 30-staff firm.
Managing director John Kain told Lawyers Weekly the firm's success was the result of careful strategic planning.  
"Three or four years ago we started doing quite a lot of work around the changes we saw materialising in the legal industry and identified one of the challenges that we might face," he said.
One of these challenges was increasing commoditisation in the legal industry and the lower margins for bread and butter legal work.
"Consequently, part of our plan to deal with what we expected to be a challenge on that front was to have a far greater focus on complex transactions, disputes and advice," Mr Kain continued.
The firm spent "a lot of time and effort" on internal and external training and upskilling, but also focused on recruiting lawyers that could do this kind of work.

"That was one part of the strategy – getting the team right," he said. "The other part of it was actually having a more consistent methodology across the business."

The firm focused on creating certainty for clients in terms of budget, time frames and outcomes, he said.

To deliver this, the firm invested heavily in developing and implementing legal project management software.

"It is the combined effect of all of those things coming to bear over the past 12 months [that have produced the large numbers of deals]," explained Mr Kain.

Mr Kain advised other small firms looking to compete in the M&A sector to pick a niche and stick to it.
"Be ruthless in making sure that you are selecting, keeping and training the right people for that niche," he advised.

Mr Kain said it was inevitable that some work would be out of reach of his firm.
"Our sweet spots are mid-market," he said. "Being a single office business it makes it very difficult for us to, for example, win national panel work."

"You can't be everything to everyone, and you don't need to be," he concluded.
Most recently Kain C + C advised SeaLink on its $125m acquisition of Queensland's Transit Systems Marine. 
Other deals included Blue Sky Private Equity's purchase of 10 suburban Adelaide hotels from Independent Pub Group, Blue Lake Milling's sale to CBH for an undisclosed sum and Accolade's purchase of Grant Burge Wines for $46 million.
Like this story? Subscribe to our free newsletter and receive Lawyers Weekly every day straight to your inbox.