NZ lawyer to be extradited from Aus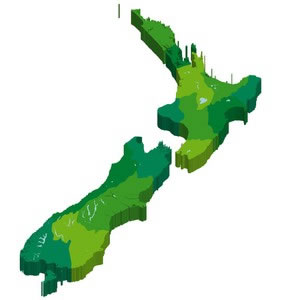 A tax-evading Kiwi lawyer who is thought to be in Australia has been issued with a warrant for arrest and will be extradited from the country.
Raelene Marie Kelly, who practiced as a lawyer in Dunedin, was found guilty in absentia last month on 46 charges of tax evasion involving more than $180,000.
When Ms Kelly failed to turn up to her sentencing in the Dunedin District Court earlier this week, Judge Paul Kellar cited a section of the Criminal Procedure Act that forbade him of sentencing Ms Kelly in her absence and instead issued a warrant for her arrest.
Ms Kelly is an Australian citizen and is thought to be in Melbourne, but this hasn't been confirmed, according to the Otago Daily Times.
Dunedin lawyer David Tasker, who is a prosecutor for Inland Revenue, confirmed the extradition of Ms Kelly would be sought through the Australian courts, which may take several months. 
The New Zealand Law Society is expected to seek to have her disbarred; however, it is unable to make any comment at this time because of privacy requirements.
Of the 46 charges, 31 were related to PAYE and KiwiSaver deductions from employees between June 2011 and December 2013 totalling $60,993, and the other 15 were related to unfiled GST returns between March 2011 and July 2013 totalling $122,363.
All charges are from when Ms Kelly was sole director and shareholder of Kelly Chambers Ltd, which was put in to liquidation by Inland Revenue over "outstanding tax obligations" last year.
Judge Kellar said the charges were ''relatively serious'', with the maximum penalty for each charge being up to five years in jail and/or a fine of up to $50,000.
Like this story? Subscribe to our free newsletter and receive Lawyers Weekly every day straight to your inbox.