Battle of the sexes: firms favoured by men and women revealed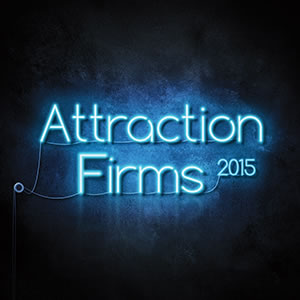 Exclusive research by Lawyers Weekly has revealed which firms are most popular among male and female lawyers.
Lawyers Weekly's employer of choice survey identified the top 25 law firms which lawyers aspire to work for – but which of these firms attracted the most interest from each gender?
Survey respondents who answered this question were predominantly female, making up 62 per cent of respondents as opposed to 38 per cent males.
The survey results show Slater & Gordon attracted the largest amount of support from women of all the top 25 firms.
Of respondents who nominated this firm as a desired employer, 81.8 per cent were women, compared to just 18.2 per cent men.
Gadens was not far behind, with women comprising 76.3 per cent of the respondents who nominated it.
Minters, Moray & Agnew, Maddocks and DLA Piper were also popular among female lawyers, who made up more than 65 per cent of the nominations for these firms.
On the other end of the spectrum, no firms were overwhelmingly preferred by men.
Henry Davis York came closest to a gender split, with its supporters comprising 48.9 per cent of males compared to 51.1 per cent of females.
Jones Day recorded a similar result, with 48.6 per cent of its nominations coming from men as opposed to 51.4 per cent of women.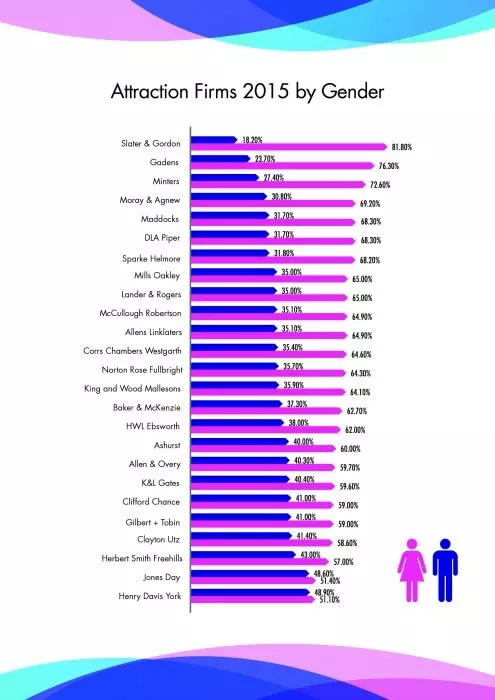 Like this story? Subscribe to our free newsletter and receive Lawyers Weekly every day straight to your inbox.