Corruption is killing deals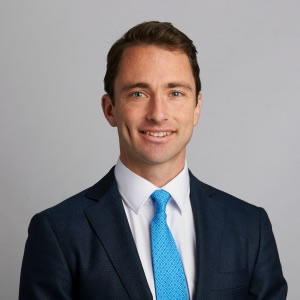 For one quarter of Australian businesses, corruption is the primary reason for withdrawing from a deal – and large law firms must be alive to the risks, according to one Allens partner.
A new survey of 824 companies worldwide by consultancy firm Control Risks found that corruption is a major cost to international business. 
Twenty-five per cent of Australian companies surveyed said the risk of corruption was the main reason they pulled out of a deal on which they had already spent time and money.

One quarter reported that they had avoided doing business in a country because there was a perceived risk of corruption. Fourteen per cent said they had lost contracts to corrupt competitors.

"The good news for Australia is the high percentage of companies that implement anti-corruption compliance training for employees: 78 per cent compared to the global average of 50 per cent," said Jason Rance, managing director of Australia Pacific at Control Risks.

However, only 56 per cent of companies had due diligence procedures to assess third parties, although two-thirds of companies saw third-party risk as medium or high.
Peter Haig (pictured), a partner at Allens, said law firms that work in countries where corruption is pervasive must be vigilant.  
"Firms who choose to enter such markets must do so with their eyes open and with appropriate, tailored policies, procedures and safeguards in place," he said.

Mr Haig said mergers and acquisitions are the area of law most affected by corruption.
"As the focus on corruption risks has sharpened in recent years, due diligence procedures have zeroed in on identifying risks posed by corruption," he said." Such due diligence is directed at identifying 'red flags' and is a key component of most due diligences."
Mr Haig said losing business to corrupt competitors was not a major issue for large law firms.
"Clients of firms such as Allens generally apply a level of rigour in choosing their lawyers that would rule out any firm that engages in corrupt conduct," he said.
"Companies today are alive to the corruption risks posed by intermediaries, including law firms, with their vetting becoming increasingly thorough."
The cost of corruption to the business community and the economy is significant, but law firms are somewhat sheltered from the direct impact, according to Mr Haig.
"Many deals are scuppered because of corruption concerns, with heightened due-diligence around this area detecting 'red flags' sufficient to back out of a proposed transaction.
"That's very different from Australian law firms pulling of deals themselves because of corruption concerns," he said.
"Clearly, if the circumstances were such that the law firm could not meet its professional and ethical duties, the firm would have no option but to withdraw. This is a very rare occurrence."
Like this story? Subscribe to our free newsletter and receive Lawyers Weekly every day straight to your inbox.