Hong Kong considers liberalising arbitration financing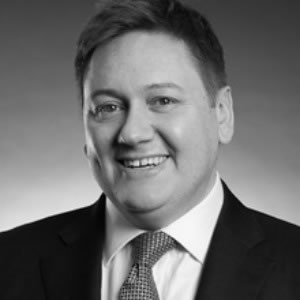 In an effort to further consolidate its position as a leading centre for international arbitration, the Law Reform Commission of Hong Kong has recommended introducing third-party funding.
In a paper released on 19 October, the sub-committee proposed loosening the restrictions on funding arrangements.
Third-party funding contracts generally allow a percentage of the financial benefit of a litigation proceeding to go to a third party.
If there is no award from the proceedings, the third-party funder does not receive repayment on the funds it advanced to the funded party.

This kind of funding arrangement already exists in Australia, England, the US and many European countries.
Herbert Smith Freehills was among the groups advising the sub-committee – and was the only international law firm represented.
Justin D'Agostino (pictured), the regional managing partner for Asia and Australia, was a member of the sub-committee that produced the report.
"A recent survey found that – after London and Paris – Hong Kong was the third most popular location worldwide to settle commercial arbitration," said Mr D'Agostino.
"Moreover, Hong Kong's court system is strictly independent and the territory has long been considered a pro-arbitration stronghold in Asia. Liberalising the funding rules will ensure Hong Kong maintains this leading position."
Mr D'Agostino said that third-party funding can provide essential access to justice for companies facing financial difficulty. 
"Also, as the scale and complexity of disputes increases, it is increasingly used by clients to mitigate the costs and risks of pursuing disputes," he said. 
Like this story? Subscribe to our free newsletter and receive Lawyers Weekly every day straight to your inbox.