Global firm pushes into Africa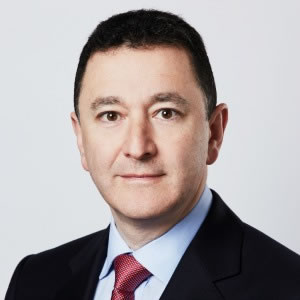 DLA Piper has opened an office in Morocco and has slated another for South Africa in response to strong client demand across the continent.
DLA Piper opened an office in Casablanca, Morocco on 5 October and is opening another office in Johannesburg, South Africa in the first quarter of 2016.
DLA Piper global co-CEO Simon Levine said the strong levels of growth across Africa has increased levels of investment opportunity for clients, resulting in an increased demand for legal services.
"Over the past decade, six of the top 10 fastest-growing countries were in Africa and the continent continues to grow – the African Development Bank has forecast a five per cent growth in GDP for 2016 and US$73.5 billion in foreign direct investments in 2015," Mr Levine said.
"Such impressive growth offers substantial investment opportunity for our clients, and our aim is to be on the ground wherever our clients do business."
Mr Levine highlighted mining, banking and financial services, telecommunications and technology, insurance, hospitality and leisure, energy, oil and gas, and infrastructure as areas that are particularly active in Africa.
He said there is also a high demand for legal expertise in areas such as regulation and compliance, M&A, private equity, capital markets, tax, intellectual property, competition, employment and dispute resolution.
"In short, there is a demand for most kinds of legal service though the requirement does vary from country to country depending on its development and the maturity of its markets," he said.
In Morocco, Casablanca Finance City is becoming an international hub and gateway to Africa, while Johannesburg is already established as a financial and corporate hub for business in sub-Saharan Africa.
"Morocco and South Africa are amongst the strongest economic bases in Africa for many of our clients," Mr Levine said.
Casablanca and Johannesburg are DLA Piper's first own offices in Africa, but it already has 15 DLA Piper Africa offices with relationship firms across the continent.
Like this story? Subscribe to our free newsletter and receive Lawyers Weekly every day straight to your inbox.