Stigma remains barrier to women seeking legal action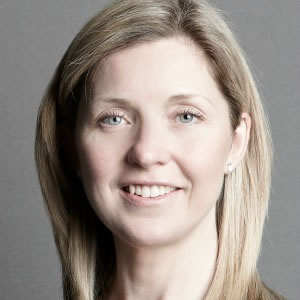 Women who 'make a fuss' by vigorously defending their legal rights are as likely to be punished as supported in Australian society – and this needs to change, according to a Maurice Blackburn director.
Liberty Sanger (pictured), principal and director of Maurice Blackburn, spoke with Lawyers Weekly ahead of the 2015 Women in Law Awards. 
Ms Sanger said the greatest barrier to women seeking legal help was their tendency to tread lightly.
"When women are worried about their safety – or that of loved ones – or economic security, they tend to may be put off seeking assistance," she said.
"As a generalisation, I would also say that women are less likely to want to 'create a fuss' and would prefer to be 'accommodating' at the expense of pursuing their rights and entitlements."
We all need to do more to reduce the stigma associated with pursuing a claim or seeking legal help, according to Ms Sanger.
"If someone has broken the law or caused harm, we should be supporting the victim to seek redress rather than punishing them," she said.

Lawyers can empower women in the community by addressing women's fears head on, she continued.
"Here are some of the fears that I have heard of in my time as a lawyer: I can't afford to pay lawyers; nothing will change – e.g. the bully will get away with it; I will be sacked," Ms Sanger added.
"Women are worried that seeking preliminary advice will be prohibitively expensive and they are likely to be deterred from seeking it. If you offer a service where you offer free advice at first instance, promote it."
Ms Sanger said it is important that the legal profession is honest about what it can and cannot achieve for aggrieved persons.
"Sometimes the best remedy won't be a legal one," she admitted.

When Lawyers Weekly asked which legal issues affect women, Ms Sanger responded: "All legal issues affect women. Some laws are relied upon more by women than men."
Women are disproportionally affected by laws relating to domestic violence, discrimination, bullying and harassment, as well as some types of medical negligence claims, according to Ms Sanger.

Many of these laws have evolved over time and have become more widely used, particularly those relating to workplace discrimination and family violence.
"The law tends to play catch up as either society changes or we become more aware of issues," she said.
Maurice Blackburn has a strong track record in supporting female staff. This year the firm engaged with issues affecting women within the community.
The firm recently won a landmark case in the High Court over the BRCA1 gene relating to breast and ovarian cancer.
The firm's Women's Law Network marked its 20th anniversary this year. Through this network the firm tackles systemic disadvantage for women.
Maurice Blackburn won the Law Firm Diversity Award at last year's Women in Law Awards. Nominations for this year's awards are now open.
Like this story? Subscribe to our free newsletter and receive Lawyers Weekly every day straight to your inbox.