Lawyers prepare for sweeping reforms in financial services sector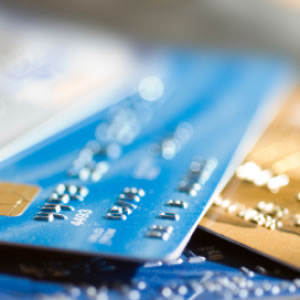 The government's long-awaited response to the Financial System Inquiry (FSI) has received mostly positive appraisals from partners at major law firms.
Gilbert + Tobin partner Paula Gilardoni told Lawyers Weekly that the clear reform trajectory and the staged approach to implementation should make life a little easier for lawyers working with the financial services sector.
"Lawyers working in the industry all talk about reform fatigue because this is an industry where people have been subject to one package of reform after another – it is never ending," she said.

But unlike previous reforms, the FSI response contains "no big surprises" as the government has been talking about the reforms with industry for a "very long time", she continued.
"People knew that they were coming and they have had time to prepare for them," she said.
The government's response, released on 20 October, supports the majority of 44 recommendations made by the Inquiry in its 2014 report.
The Inquiry, chaired by David Murray, was established in 2013 to suggest substantial changes to the financial system to support economic growth.
The recommendations are varied and include a crackdown on excessive surcharges for credit card transactions, superannuation reform and stronger capital ratios for big banks.

Berkeley Cox, managing partner of banking and finance at King & Wood Mallesons, told Lawyers Weekly that regulatory changes such as these nearly always create market opportunities.

"We've kept ahead of what's next so that we have an ability to help our clients design and shape the benefits and impacts for them from these reforms," he said. 

Ms Gilardoni said it was difficult to give a 'one-size-fits-all answer' to how the reforms may affect banking and finance lawyers. 
"The changes impact different areas differently," she said. "For example, lawyers working in the consumer area will have to comply with slightly changed requirements for protection of consumers.[Lawyers] working in compliance particularly will have to deal with the brunt of some of these changes."
She said that in her own practice, which focuses on payments, a requirement that surcharges be reasonable would influence the kind of advice she gives clients.
Partner at Minter Ellison Richard Batten said the government's response was a "very positive development ending a period of uncertainty for industry".
"The reforms are designed to make the system safer and to facilitate innovation, and they have the potential to achieve both," he said. "Together these goals could transform the financial sector over the next decade."
He said a number of the reforms were well overdue, including removing superannuation from enterprise agreements and workplace determinations, and allowing for product rationalisation.

The proposed product intervention powers of ASIC will have a major impact on the development cycle, according to Mr Batten.

"It imposes significant new responsibilities on financial institutions and intermediaries, which will add to the cost and complexity of bringing a product to market and ensuring it remains suitable for consumers over the life of the product," he said.
Mr Batten described the proposed reforms as part of a "ratchet increase in the level and nature of regulatory scrutiny", which has increased the need to carefully consider legal and regulatory implications at all stages of the business cycle. 
John Eagleton, senior associate at King & Wood Mallesons, said some of the effects of the new reforms on lawyers would be nuanced and some would be obvious.
He advised banking and finance lawyers to pay close attention to how the government's proposals fit together as a "complex puzzle".

"The FSI's recommendations were a carefully considered package of inter-connected proposals for improving our financial system," he said. "They need to be read together."
"Understanding what is behind the proposals will help in dealing with how clients are affected in the future," he said.