Sterling teams up with IPA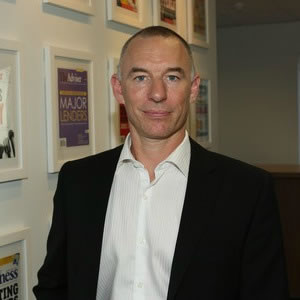 Lawyers Weekly parent company Sterling Publishing has been engaged by the Institute of Public Accountants to relaunch its media brand.
Sterling will manage the editorial, sales, production, printing and distribution of IPA's bi-monthly journal Public Accountant along with managing its digital hub.
Sterling group publisher Alex Whitlock (pictured) said the collaboration leveraged Sterling's editorial expertise, sales capabilities and publishing know-how.
"The IPA is a trusted, respected and established organisation that shares many of the same values as Sterling – a focus on professional education and
excellence, transparency and supporting the SME sector," he said.
"In partnering with the IPA, I'm confident in our collective ability to increase member engagement but also help promote the IPA to a wider audience of related professionals and stakeholders."
IPA CEO Andrew Conway said Sterling was selected after a competitive tender process.
"We welcome the new relationship with Sterling, and look forward to working with the company to help energise the way we connect and communicate with our members, the SME sector and stakeholders," he said.
The first issue of Public Accountant has now been delivered and the digital platform pubacct.org.au has also been launched.
Formed in 1923, IPA is one of Australia's three legally recognised professional accounting bodies with more than 35,000 members and students in over 80 countries.