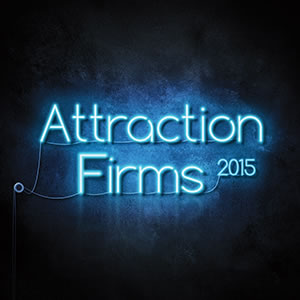 Research collected by Lawyers Weekly has identified which firms attract the most support from partners, senior associates and more junior lawyers.
An employer of choice survey by Lawyers Weekly asked legal professionals to nominate which firm they would approach if they decided to leave their current employer.
From these findings, the 25 most desired law firms were identified – but which of these were most popular among partners?
The survey found that among the top 25, two-office Australian firm Henry Davis York attracted the most support, with 17 per cent of people who nominated this firm at partner-level.
Two more national firms, Moray & Agnew and Sparke Helmore, were close behind, with partners comprising respectively 15.4 per cent and 14.9 per cent of their supporters.
King & Wood Mallesons was the most popular global among partners, with these lawyers making up 12.7 per cent of people who nominated it.
Senior associates followed a similar trend towards large nationals.
The strongest showing from this group was for Sparke Helmore, where 29.8 per cent of its nominators were senior associates.
Maddocks and Gilbert + Tobin also ranked well among senior associates, who made up 25 per cent and 22.7 per cent of nominations.
Norton Rose Fulbright, a major global, had senior associates comprising 22.1 per cent of its supporters.
Nationals continued to dominate in this demographic, however, as senior associates made up more than 20 per cent of nominations at Gadens, HWL Ebsworth, Corrs Chambers Westgarth and Mills Oakley.
Lawyers and junior lawyers, on the other hand, were more geared towards global firms.
Jones Day gained the most support from this group by a fair margin, with 51.2 per cent of its nominations coming from lawyers or juniors.
Allen & Overy's nominations were at 45.2 per cent for this group, while Baker & McKenzie were at 44.6 per cent.
Lander & Rogers proved to be the most popular among the newer lawyers, with 44.2 per cent of its supporters in this group.
The question was posed as part of the Lawyers Weekly Legal Firm of Choice Survey, conducted during April and May 2015, which yielded a total usable sample of 1,361 legal professionals.
Respondents were asked: ''Which firms would you most likely approach if you ever decided to leave your current firm?" Overall, 587 legal professionals answered this question. Respondents were able to nominate multiple firms and identify themselves as non-legal or other employees.
Top 25 Attraction firms - most desirable firms by job role