'We will live and die by the integrity of the system': PEXA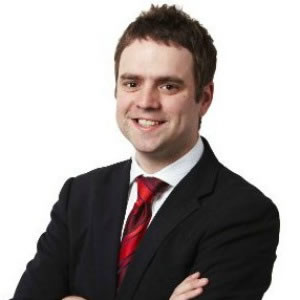 The new e-conveyancing platform, PEXA, stands to bring gains to practitioners but first it must prove itself as a trusted service, according to its general manager.
Speaking at the Sydney PEXA-Ready Workshop on 21 October, the service's general manager practitioner services Matthew Gillet (pictured) acknowledged the concerns of lawyers around new technologies such as PEXA. 
Property Exchange Australia (PEXA) is Australia's first national digital platform for buying and selling property.
"A lot of the questions that I've received in my time are about integrity of the system and confidence in the system," said Mr Gillet.
"This is a business of confidence. If you got back to your office today and got an email appearing about a failed settlement, I would guarantee you no one in this room would go on and sign up on a transaction.
"We will live and die by the integrity of the performance of the system. And we will never do anything to ever compromise that."
He continued: "Change is hard. We need to be a trusted brand and a trusted platform otherwise I wouldn't be advocating for you to use it."
Mr Gillet answered queries from the audience on a range of issues including user difficulties, cost concerns and money laundering.
"I think it is very clear that cost has come up a few times in this discussion alone," he said. "We need to do a better job at articulating what you do pay for and what you don't need to pay for."
Mr Gillet argued that digital transactions are better for clients as they drastically cut down waiting times.  
"Your job is to act on the best interests of the client and, if you can ensure that the client owns the property within five minutes […] doing it digitally is [best]," he said.
Like this story? Subscribe to our free newsletter and receive Lawyers Weekly every day straight to your inbox.