NSW Bar Association president steps down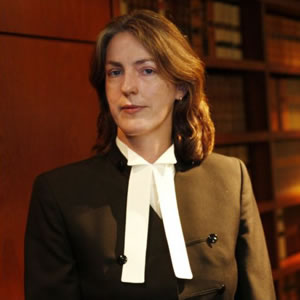 Jane Needham SC has said she will not seek re-election as president of the NSW Bar Association.
The elections, to be held on 5 November, will mark the end of Ms Needham's 18 months in the role.
Her announcement follows a period of significant unrest at the Bar, which has seen heated emails fly back and forth between council factions in an effort to pull votes.
Debates over the title of Queen's Counsel and equitable briefing have been publicly aired through a series of widely circulated emails.
"I'm trying hard not to be distracted by it and so, as I can see, are the majority of councillors and barristers," Ms Needham told The Sydney Morning Herald.

Ms Needham said her time in the top job had been an "extremely stressful" but "incredibly valuable and constructive" experience.  

She said among the Bar Association's achievements were the best practice guidelines for chambers and a draft equitable briefing policy, which was put forward at a national roundtable on Monday.  

However, the Bar Association leadership has been criticised for expressing political views, most notably in an email circulated in September by crown prosecutor Margaret Cunneen SC.

Ms Needham said critics were mistaken about which views were expressed by the NSW Bar Association.
Ms Cunneen has joined forces with former Commonwealth Solicitor-General David Bennett QC and Jeffrey Phillips SC to run for election.
Last week the email row continued between silks over various Bar activities, including the knitting club and the commissioning of childcare centres.
Hugh Marshall SC sent an email to Bar members questioning the benefits of these activities.
This prompted a brusque response from Michelle Painter SC, the chair and foundation member of the knitting group.
"Why did you choose that collegiate activity?" Ms Painter asked. "Do you also sneer at the chess club? The annual tennis, golf and sailing tournaments? The Bar cricket team?"

Ms Needham agreed, saying "it was interesting that the two things that were picked out in that email were two things that might be thought to interest women rather than men".
"There is no criticism, for example, of the Bar having a soccer team," she said.
"I've received many emails from people who use the childcare places and it is enabling people to get back to work and it is one of the things I am proudest of."

Ms Needham said her family, including her twin sons and her daughter, were delighted by the change.  

"The joy on my boys' faces when I told them that I would be able to read Harry Potter to them in the very near future was just worth it," she said.
Like this story? Subscribe to our free newsletter and receive Lawyers Weekly every day straight to your inbox!