Tackling depression requires 'crossing a desert'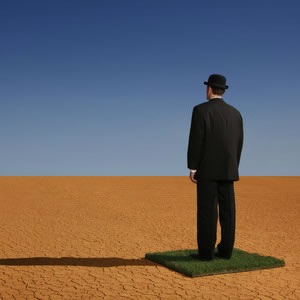 Ten years after the first Tristan Jepson Memorial Foundation lecture, the profession has significantly improved its treatment of mental health – but the road ahead remains long.
TJMF co-founder and executive director Marie Jepson – whose son Tristan took his own life in 2004 after a struggle with depression – said the foundation's work over the past decade started a conversation within the legal sector.
"We had been told mental health problems didn't exist in law. That first lecture gave people permission to say they were in trouble and they were struggling," she said.
In ensuing years, many law firms have adopted EAP and well-being programs aimed at improving the mental health of lawyers.
In addition, 120 firms and organisations have signed on to the TJMF psychological well-being best-practice guidelines. A world-first, the guidelines give firms a framework for encouraging a healthier, more engaged workplace.
However, Ms Jepson said lasting change would not come overnight.
"The perception that it will be a miracle by Christmas is unrealistic. We're looking at generational change – we're looking at 30 years," she said.
She likened firms' efforts to improve mental well-being to "crossing the Gobi Desert".
"There's no path," she said. "For a change-resistant profession, which has not been challenged in any regard, to go somewhere where there isn't a precedent, is an enormous challenge."
The 10th annual TJMF lecture will be held tonight at the Federal Court of Australia, with keynote speaker Alex Malley, the chief executive of CPA Australia.