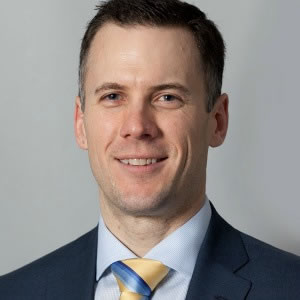 Dispute-enabling, "plaintiff-friendly laws" often keep in-house counsel from doing constructive legal work, according to the chief counsel of Aecom. 
As the lead head at Aecom for Australia and New Zealand, Gordon Kenwright (pictured) leads a team of around 17 lawyers.
Speaking with Lawyers Weekly, Mr Kenwright said NSW's "very litigious environment" is holding in-house lawyers back from business-building legal work.

"We spend a lot of time and effort on litigation, as well as external legal costs," he said.

"We have to spend a lot of time internally collecting documents, briefing management. Personally I would rather be doing something more constructive, like landing great deals."
NSW is recognised as the third most litigious state in the world after California and Texas.

"You can speculate on the reasons for that," Mr Kenwright said. "Particularly when the economic cycle is where it is, you have a lot of different parties up and down the food chain doing it tough and trying to protect margins and cash flows."

Mr Kenwright also pointed to several Australian laws which make it easier for plaintiffs to bring legal action.
The most prominent of these is the Australian Consumer Law, formerly the Trade Practices Act, section 52, according to Mr Kenwright.
This law allows plaintiffs to sue based on a misrepresentation without providing any subjective intent to mislead or deceive, he continued.

"What we find is anything that we put in writing – including reports that are ostensibly governed by a contract we have negotiated with the client – the Australian Consumer Law section 18 will essentially undercut that contractual deal," he said.
"It makes litigation easier and that in turn locks up a lot of our time and effort in disputes. The only people that win out of that scenario are external lawyers and barristers, unfortunately."
Like this story? Subscribe to our free newsletter and receive Lawyers Weekly every day straight to your inbox.