Restrict police cooperation in death penalty cases: LCA, ABA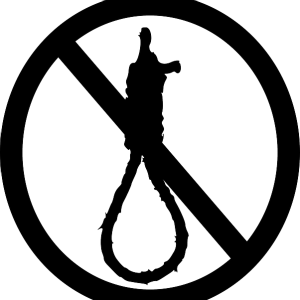 Legal professional groups have urged the government to restrict Australia's involvement in transnational crime investigations that could end in executions.
The Law Council of Australia and the Australian Bar Association have called for reform to the Australian Federal Police Act 1979 (Cth) to prevent authorities from providing information to foreign countries in cases that could lead to a person facing the death penalty.
In a submission to the Joint Standing Committee on Foreign Affairs, Defence and Trade this month, the legal bodies said current practice was inconsistent with Australia's "absolute opposition" to capital punishment.
"The death penalty is cruel and inhuman, and has not been shown to deter crime," the submission states.
"Legislative reform would relieve the Australian Federal Police of the burden of making such complex decisions in life and death matters."
According to the submission, the majority of the 1,847 names provided by the AFP to foreign police between 2009-14 were being investigated for drug offences in countries with the death penalty.
However, between three and 15 requests for assistance in cases involving the death penalty were denied by the AFP. This indicates that the AFP is already exercising discretion, while still approving the "vast majority" of these cases, according to the submission.
"The issue is then whether this is an appropriate outcome in light of Australia's opposition to the death penalty," the submission reads.

Under the Extradition Act 1988 (Cth) a person cannot be extradited to face the death penalty.
In the submission, the legal bodies argue that there is no real distinction between sending a person to face the death penalty directly and helping with an investigation that may lead to that outcome.
The ABA and LCA's submission also promotes government strategies for persuading other countries to abolish capital punishment, arguing that Australia is "well placed to be a leading state actor" in the Asia-Pacific region.

While Australia ditched the death penalty for good in 1967, nine countries carried out executions every year between 2009-13, including Bangladesh, China, Iran, Iraq, North Korea, Saudi Arabia, Sudan, the US and Yemen. China alone executed more than 1,000 people in 2014.
However, more than four out of five countries are either abolishing the death penalty or not practising it.