Industry shouldn't become 'overzealous' about technology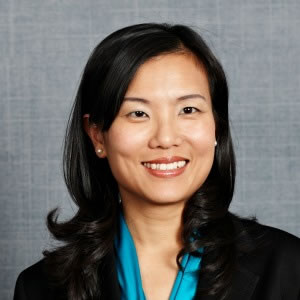 While law firms have embraced technology to stay relevant in an increasingly competitive market, one Corrs Chambers Westgarth partner said they need to be careful not to take it too far.
Speaking to Lawyers Weekly, Sandy Mak, partner at Corrs Chambers Westgarth, said: "In an increasingly competitive industry, law firms are looking for innovative ways to add value for clients."
The increase in competition between firms has been largely driven by the influx of international firms and the increasing cost-consciousness of clients, according to Ms Mak.
It's no secret that firms are using new technology and innovative business tools to create value and develop ways to best contribute to their client's success and remain successful, she said.
"The digital disruption the industry is currently experiencing has made it a very exciting time. I am, however, cautious about becoming too overzealous about what technology can deliver," Ms Mak said.
Ms Mak is hesitant when it comes to certain suggestions such as the industry introducing "predictive coding" to assist with the discovery process, software algorithms to detect copyright infringement, or pre-preparation of legal documents and advice.
"It may be tempting from a cost-saving perspective, but my view is that while automated services have their place in creating efficiency, they can never replace proper quality oversight and judgement from a trusted adviser," Ms Mak said.
Along with delivering value for clients and distinguishing themselves on something other than price, Ms Mak said gender equality is something that law firms have been working to improve.
"I am pleased to see improvements in this space, although we should never be complacent," Ms Mak said.
The biggest challenge for the legal industry at the moment is creating flexible and rewarding career paths for all staff, according to Ms Mak.
"The advancements in technology have also proven to be a double-edged sword in this regard: with the ability to work remotely from home or in a cafe, but equally we are contactable 24 hours a day, particularly in transactional practice areas and in cross-border work."
Ms Mak won the Women in Law Partner Award in 2013.