'The law doesn't inspire me': author, lawyer Alice Pung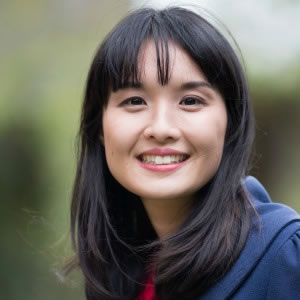 Writing and legal practice are not complementary pursuits – in fact, they are often at loggerheads, according to Alice Pung, who leads a double life as an author and lawyer.
Ms Pung (pictured) has penned several award-winning books that tell the story of her family's escape from the Killing Fields in Cambodia and her life growing up in Victoria.
By day Ms Pung puts her law degree to good use, working as a legal analyst.
She is now on maternity leave with her first child, but has agreed to take the time to act as a judge for Lawyers Weekly's Women in Law Awards 2015 – find out more about the awards here.
When asked about whether she draws inspiration for her writing from her day job, Ms Pung laughed and said: "To be honest, not really."
"I wish I could give you a [better answer]," she said. "But I can't lie – the law doesn't inspire me. Law doesn't inspire, so much as frustrate."

"My books aren't about the law at all," she explained. "They address social problems that the law could remedy, but usually it doesn't."

Ms Pung said immigrant families, such as hers, often wrestle with language barriers and access to justice issues when navigating the legal system in Australia.
It was not until she went to law school that she fully appreciated how the lack of legal knowledge affected her parents' lives.
For instance, her mother made a living as an outworker, working out of her back shed in Footscray. Fearing such a practice was legally dubious, she kept her below-minimum wage work in the shadows.

"We didn't realise that you can't exploit outworkers," said Ms Pung. "[My mother] didn't understand anything about the law."
The absence of simplicity in legal language is another sticking point for Ms Pung.
"Some of the things in law you can do yourself," she said. "You can do your own conveyancing, your own wills – but the average person can't because the language is so complicated."
The act of studying and practising law also corrupts language on an individual level, cramping style and banishing clarity of expression.
"Once you've been in the legal profession long enough you forget how to write normally, in an easy to understand way," lamented Ms Pung.
On the topic of ethnic and cultural diversity in the legal profession, Ms Pung said firms needed to do more than just employ a token percentage of lawyers from different backgrounds.
She said firms should be aware that even something as simple as Friday night drinks can exclude lawyers with different ethnicities or religions.
"If you are a Muslim you are not going to go out to Friday night drinks and that is where networking is done, and where partners get to know you as a person and like you," she said.
"These are cultural activities, but we tend not to see them as cultural activities because they are considered part of the mainstream legal profession."