Women now a majority of in-house counsel, but still face pay gap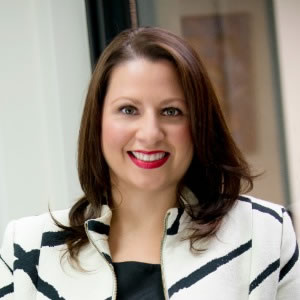 While the majority of Australian in-house counsel are women, a new study has shown that most still earn less than men. 
The Association of Corporate Counsel's (ACC's) global census report, released in October, revealed a persistent pay gap between male and female in-house lawyers in Australia and around the world.
Data from the 2015 census showed that a higher percentage of women in Australia earn less than $200,000 per year, while a higher percentage of men in Australia earn more than $200,000 per year.
Speaking with Lawyers Weekly, Tanya Khan (pictured), the vice-president and managing director of the ACC (formerly ACLA), said the pay gap was "disappointing".
"In the Australian sample for the census, we had more than 100 lawyers respond and the results showed that, even when accounting for the number of hours worked, male in-house counterparts received higher income than women in the same region," she said.
The patterns in compensatory benefits indicate that men are more likely than women to negotiate or be offered bonuses.

"We believe that [the census] shows [that] men are better at getting what they ask for or asking for what they want more than women," said Ms Khan.
However, Ms Khan noted that the in-house sector was ahead of the corporate sector in closing the pay gap.

Women make up 54 per cent of the in-house profession in Australia. In-house roles are increasingly attractive to women because they cater for lawyers with caring responsibilities, Ms Khan said.
ACC's In-house Counsel Report: Benchmarks and Leading Practices revealed that 91 per cent of in-house teams have staff on flexible working arrangements.
"[Flexibility is] an issue that transcends gender," she added.  "Employees should, as a priority, support those that are seeking to have a fulfilling home life and a challenging career regardless of gender."
The census also indicated that the majority (73 per cent) of Australian in-house counsel were somewhat to very satisfied in their role.
Ms Khan said working in-house is fulfilling because it provides lawyers with the opportunity to expand their skill set beyond the purely legal and become a valued partner in the business.
"To be a successful in-house counsel you need to be more than just a good lawyer," she said.
Ms Khan is a judge at Lawyers Weekly's Women in Law Awards 2015 – tickets are now available.