William Roberts Lawyers celebrates 10th birthday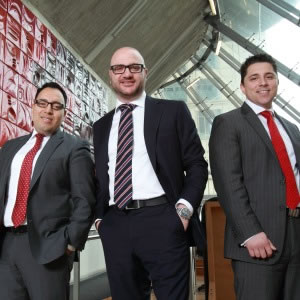 A decade after Robert Ishak and Bill Petrovski quit their jobs to launch their own firm, William Roberts Lawyers has grown to four offices.
The firm, which combines the co-founders' first names, has swelled in size since its humble beginnings in Albion Place, Sydney in 2005. 
Starting as a small insurance defendant firm, William Robert Lawyers has added practice areas and grown in size.
It now has more than 55 employees including 40 legal practitioners working across insurance, finance, building and construction, and property and international law.

"It's hard to believe that it was 10 years ago that Bill and I founded William Roberts," said Mr Ishak.
"The firm is going from strength to strength and we are seeing this with our recent expansion into Brisbane and into larger offices in Melbourne. I am grateful to our hard-working staff and thankful to our clients and those who have supported the firm over the last 10 years."
In 2006 Carlos Jaramillo joined William Roberts as a principal, and Peter Mustaca joined as a principal consultant in 2014.
The firm is headquartered in Sydney but has moved premises several times.
In 2010 William Roberts Lawyers opened in Melbourne and is now based on Bourke Street.
The Singapore branch launched in 2012, and the firm opened a Brisbane office this year.

Pictured (L-R) are William Robert Lawyers' three principals: Carlos Jaramillo, Robert Ishak and Bill Petrovski.