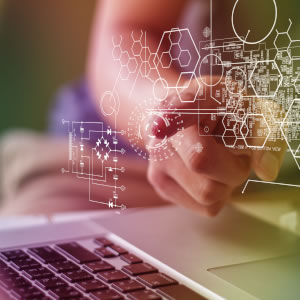 Rather than seeing legal industry disruptors as a threat, a national firm has decided to invest in one and forge a new partnership.
National firm Gilbert + Tobin has invested in online legal services provider LegalVision, providing funding that will help drive its growth and an expansion of its services.
The investment will create opportunities for Gilbert + Tobin and LegalVision to collaborate and serve the needs of larger commercial clients with efficiently delivered, quality legal solutions.
Gilbert + Tobin managing partner Danny Gilbert said: "For a while now we have been examining how the use of new technology and processes can provide efficiencies and improvements for current and future clients."
He continued: "It is critical for the firm to stay progressive and this investment provides Gilbert + Tobin the opportunity for further innovation and growth as it responds to ongoing disruption in the legal market."
LegalVision CEO Lachlan McKnight said the investment by Gilbert + Tobin heralded a new and exciting pathway for the company.
"This was a strategic raise for LegalVision, giving us the opportunity to bring in Gilbert + Tobin as an investor and partner. We are already planning our Series B round, which we'll close in mid-2016," Mr McKnight said.
"While SMEs are our core focus and important to our continued growth, we're also looking to provide services to larger clients on a wide range of legal needs, which is the whole idea of working with Gilbert +Tobin."
In less than three years, LegalVision has grown to more than 40 staff including a team of solicitors, web developers, content producers, IT and marketing specialists, according to Mr McKnight.
Mr McKnight said the market for online legal services covers a range of businesses, from smaller business looking for fixed-fee, cost-effective, high-quality legal services, to large corporates that are more interested in leveraging off the technology platform.
"Our long-term goal is therefore to continue our rapid expansion and reach a size which will allow us to provide every Australian business with access to our tech driven, fixed-fee solutions."
As part of the investment into LegalVision, Gilbert + Tobin's COO, Sam Nickless, will join the board of LegalVision.