A&O contract lawyer business builds capacity in Asia Pacific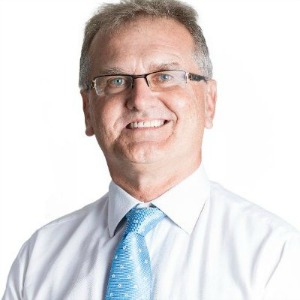 Global firm Allen & Overy is growing its flexible resourcing business, Peerpoint, in the Asia-Pacific region.
The firm, which launched in Australia five years ago, announced the appointment of Sydney-based Peerpoint managing director Tony Corcoran (pictured) last week.

"Tony's appointment is recognition of Allen & Overy's intent to develop Peerpoint here in Australia as the next step in the Asia-Pacific rollout," said Richard Punt, who was appointed as CEO of Peerpoint last year.
Peerpoint connects clients with experienced lawyers who are willing to work flexibly instead of on a full-time employment basis.
The facility was created two years ago and now has a panel of 100 consultants, half of whom are A&O alumni.
These lawyers work as contract consultants in A&O teams or for clients directly in-house.

"Lawyers can be placed in both long-term and short-term engagements directly with our clients or as extensions to an Allen & Overy team – as demand dictates," said Mr Punt. 
Peerpoint consultants are generally lawyers with more than six years post-qualification experience.
On joining the Allen & Overy network, they gain access to the firm's resources but retain control over the amount of time they work and who they work for.

Mr Punt said Peerpoint is a "win-win for everyone involved".

"The demand for flexibility works both ways – our clients are looking for flexible solutions to engage high-calibre legal talent, and senior lawyers are increasingly looking for diversity and flexibility in the terms of their engagement," he said.

"Our global and regional footprint will also assist Australian clients who have offshore operations but may not have sufficient dedicated in-house legal resources in an offshore location," added Jason Denisenko, managing partner, A&O Sydney.

The new managing director, Mr Corcoran, will focus on recruiting lawyers for a regional Asia-Pacific panel.
Mr Corcoran has previously worked in senior roles at Lend Lease in Sydney, at ABN AMRO and at RBS in Hong Kong, and then with Macquarie Group in Sydney.
Most recently he established a start-up targeting the disruption of traditional business models in financial and legal services.