New Vic Bar Council elected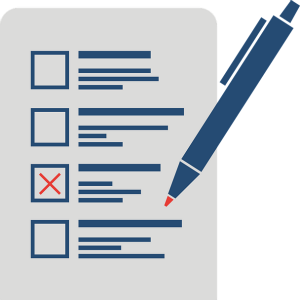 The Victorian Bar has announced the results of its council election for 2016, with a new president and a gender ratio not far off 1:1.
Paul E Anastassiou QC was elected as the new president following his year as senior vice-chairman alongside 2015 president James Peters QC.
Mr Anastassiou is a commercial lawyer and took silk in 2002. He has served as a director and chairman of Barristers Chambers Ltd and served on several Victorian Bar committees.
The 2015 president, Mr Peters, said, "I am particularly proud of our record of achievements and progress over the past 12 months and welcome our new president, Paul Anastassiou QC, to the helm, along with our new council members."
Mr Anastassiou said it was an honour to be elected and to be in "a unique position to continue to drive our progressive and innovative agenda and engage in a wide range of activities to ensure that access to courts is open to all members of our community".
The 2015 junior vice-chairman, David J O'Callaghan QC, was elected as senior vice-president for 2016, while the 2015 honorary treasurer, Jennifer J Batrouney QC, was elected junior vice-president for 2016.
Samantha L Marks QC has been elected as honorary treasurer and Daniel J Crennan held his position as assistant honorary treasurer.
The 2016 council comprises 11 men and 10 women, improving its gender ratio from 13 men and eight women in 2015.
"I am delighted by the solid representation of respected women at all levels of seniority," Mr Anastassiou said.
Seven of the 21 members are new to the council, while 14 were re-elected.
The new members are Edward Woodward SC, Wendy Harris, Áine Magee, Justin Wheelahan, Elizabeth Ruddle, Barbara Myers and Julia Frederico.
The 2016 Victorian Bar Council members are:
Paul E Anastassiou QC
David O'Callaghan QC
Jennifer Batrouney QC
O Paul Holdenson QC
Michelle Quigley QC
Gregory Lyon QC
Edward Woodward SC
Samantha Marks QC
Wendy Harris QC
Matthew Collins QC
Christopher Winneke
Suzanne Kirton
Áine Magee
Daniel Crennan
Samuel Hay
Justin Wheelahan
Elizabeth Ruddle
Daniel Bongiorno
Karen Argiropoulos
Barbara Myers
Julia Frederico