In-house teams bypass 'noise in the middle' with direct briefing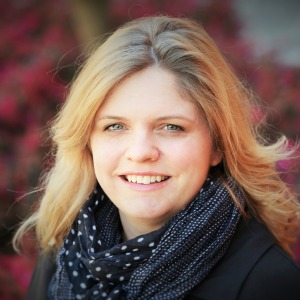 An increasing number of in-house teams are choosing to brief barristers directly in a bid to save on external legal costs.
Lawyers Weekly recently reported that the Victorian Bar is partnering with in-house counsel at IAG to facilitate direct briefing.
While this practice has always been possible, it is now becoming more widespread, according to Tanya Khan, the Association of Corporate Counsel's (ACC's) managing director, Australia and Asia Pacific.

Briefing barristers without the involvement of third-party solicitors is becoming popular among in-house teams who are under pressure to do "more with less", she said.
"[It is] a way for them to effectively save on costs and also have some more control over their matters," Ms Khan said.

"It uses the skills of in-house legal to instruct and obtain succinct expert or timely advice or representation at a fee commensurate with the barrister's experience, but generally at a lower cost than if obtained through a law firm."
The 2015 In-House Counsel Report: Benchmarks and Leading Practices showed that 18 per cent of Australian organisations intend to brief directly in the next two years.
The most likely areas of uptake are manufacturing and construction, according to the report.  
"As the sophistication grows in terms of in-house counsel's purchasing ability, we are going to see that become a more prevalent practice," said Ms Khan.
Bar associations around Australia are encouraging the trend towards direct briefing, she added.
Slashing costs
Direct briefing has helped international power and engine production company Cummins substantially reduce its regional external legal spend, according to corporate counsel for the Asia Pacific, Kate Teixeira (pictured).
Ms Teixeira spoke with Lawyers Weekly following her team's win at the annual ACC awards last week.
The Cummins team's recognition as 'Legal Team of the Year – Small' came partly as a result of their direct briefing practices, Ms Teixeira said.

By briefing directly in less complex matters, Cummins can hire a more senior barrister for the same amount as the firm would pay for a less experienced barrister were the team to go through a law firm.

"We don't [direct brief] it for all matters," she said. "It is on a case-by-case basis. But we have found that there are certainly […] matters that don't need the law firm in the middle.
"We can quite easily go direct. It is quicker, it is cheaper – you cut out a lot of the noise in the middle."
Ms Teixeira said smaller, litigious matters were an "obvious starting point" for direct briefing.

"But recently we've moved into other areas, general advice work, employment, some transactional stuff like contract reviews," she said.

"I can see it applying across our practice, but we've taken baby steps with it."

Ms Teixeira acknowledged that some cross-jurisdictional or very complex matters would not be appropriate for direct briefing and not going through an external law firm would increase risk in some cases.

"There may come a time where the profession and direct briefing could handle that sort of complexity but at the moment we are not quite there," she said.
Cummins has not built relationships with the bar associations, like IAG, focusing instead on building a network of individual barristers in each state.  

Ms Teixeira said there had been little push-back from the company's external legal service providers.

"This is not a strategy for us to stop using law firms," she said. "It's about picking the right matters that go to law firms."

There has been resistance from some senior barristers, however.

"There is a little bit of reluctance by maybe some of the more old school members of the bar to accept direct briefs," Ms Teixeira said. "The newer or the younger barristers are much more open to the idea."

Ms Teixeira said her team started by approaching less experienced members of the bar because they were more willing to accept a brief.
The team also tries to brief female barristers "as much as we can", she said.

"It's not a rule or a mandate by our organisation but we do value diversity very highly and are looking at promoting women at the Bar."