'Independent voice' of the Bar has a place in politics: Needham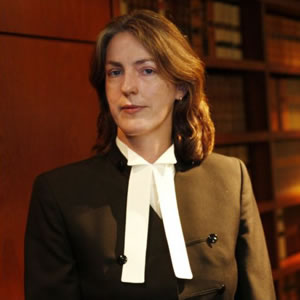 NSW Bar Association president Jane Needham SC has signed off with a call for the council to continue to "fight the good fight" on behalf of its members and the public.
After four years in executive and 18 months in the top job, Ms Needham leaves the council with significant achievements under her belt.
But her departure also coincides with unprecedented turmoil at the Bar. The recent elections saw the re-emergence of factions – this time around the issue of the Bar's engagement in politics.

Ms Needham said she hopes the Bar will continue to play a role in the political sphere over the next year.  

"The Bar has always spoken out on rule of law issues and I would hope that that will continue," she said.
"The Bar is an independent voice. We are not aligned with any political party, and being independent practitioners we are in a unique position to look at legislation and advise how that legislation will work.

"I am hoping that on issues such as bail and mandatory sentencing will continue to fight the good fight on behalf of our members and on behalf of the general public as well."

Although she will not miss the daily avalanche of emails or spending her lunchbreaks on Bar business, Ms Needham said she is pleased with the progress made during her term.

"I'm happy with my time," she said. "I thought we achieved a lot. It's not a personal brag. I think we worked well as a team […] and we were able to get some really good outcomes."

Ms Needham said she is looking forward to not having to take so much time out of practice, as well as a long Christmas break, which will include reading the second Harry Potter book to her two boys.

"I'm down to two full-time jobs – work and family – rather than work, family and Bar," she said.

Bar for all
During Ms Needham's presidency, the Bar turned its attention squarely to issues of equality and diversity and several concrete changes were made.

In 2014 the Bar approved best practice guidelines, which included bullying and harassment.

The Bar also implemented a childcare program for members and prompted the courts to acknowledge family carer responsibilities when scheduling extended sitting hours.
A draft equitable briefing was considered at a roundtable discussion held in October this year. This policy would set targets for the proportion of briefs given to female barristers.
"We've managed to achieve all that in a fairly short space of time, building on work that has been done over many years," said Ms Needham.

She continued: "I'd like to see the diversity and equity work continue and I think it will. The equal opportunity committee is on to a number of issues such as LGBTI inclusion and increasing the cultural diversity of the Bar. Those are great issues to move to now."
A key moment in Ms Needham's presidency was the aftermath of the Lindt café siege and the death of barrister Katrina Dawson.
"People were grieving, they were scared, they needed reassurance and the Bar really came together in that week," she said.
"It was obviously something that nobody could prepare for, but the BarCare service was really helpful to a lot of our members.
"And I have to say the effects are still being felt. I think the anniversary will be difficult for people."
Reflecting on her leadership, Ms Needham said she had learned a great deal over the past 18 months.
"My leadership style has gone from being very collaborative and inclusive to being a little more forceful but without losing that – I hope – consultative style," she said.