Lawyers' biggest grievances revealed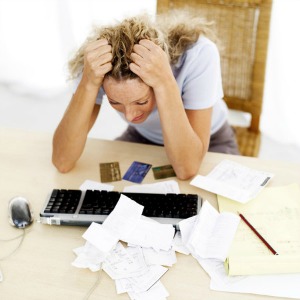 Unreasonable clients, resistance to change and inadequate technology have been identified as the three major challenges facing lawyers.
The Lawyers Weekly Legal Market Update survey, conducted in conjunction with the Australasian Legal Practice Management Association, asked readers to cite the most frustrating aspects of their practice.
A significant portion of respondents identified changing client expectations as a major challenge.
One respondent suggested their clients often had "excessive, unrealistic demands" while another suggested "clients increasingly expect something for nothing".
Easy access to information via the internet has also shaped how clients view their lawyer, with one respondent lamenting the difficulty in "managing client expectations in an age when everyone thinks they are an expert in law".
Similarly, another respondent pointed to the increasing phenomenon of clients wishing to "dictate fees without an understanding of the work/level of person required to reach a satisfactory result".
These client expectations may lead to clients de-valuing the work lawyers do, one respondent warned.
"Increasingly clients are coming to me, getting advice, and then getting cheap documents from non-lawyers. I know the documents they are getting are rubbish, but the clients can't tell the difference," the submission said.
Another trend emerged around staffing, specifically implementing cultural change within firms.
One respondent suggested it was difficult to "change the focus of our lawyers from being really good at the law, to being really good at helping our clients deal with the law as it impacts their business".
"It seems a subtle difference, but few lawyers actually do it," the respondent added.
Another submission took a harsher line, expressing concern at "the inability or unwillingness of staff to grasp the need to step up and embrace change, or they will not have a job in the legal industry".
For one lawyer, industry veterans were particularly averse to change, with this response citing "the resistance of older directors/solicitors to embrace change and make brave and difficult decisions" as a major frustration.
Greater cooperation between lawyers was a common aspiration, with one respondent irritated that colleagues were "not always working as one firm" and another annoyed at "dealing with people who are unwilling to share their knowledge for the good of the firm as a whole".
Staff at all levels of the firm came in for criticism, with one respondent arguing that "partners need to learn to practice law and leave admin and management to the admin and management team", while another pointed fingers at the admin team, suggesting "they can't be improved unless I change the model".
Indeed, several respondents suggested the partnership model as a whole was the issue, with one person suggesting there was a "seeming inability to effect change within that model".
A final source of tension proved to be innovation, though lawyers were divided whether more or fewer tech solutions in firms was the answer.
One submission expressed annoyance that firms "are wedded to 19th Century way of doing things, when we have technology to do things differently".
Others suggested firms were too slow to embrace tech solutions that would improve efficiency, eliminate paper and streamline resources.
However, not everyone was convinced – a number of submissions cited technological glitches, failures and insufficient tech support as major bugbears of their day-to-day practice.