At-risk lawyers trained in suicide prevention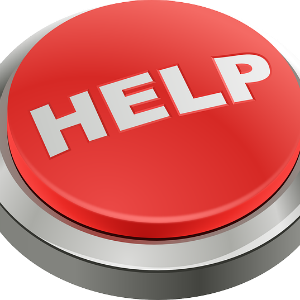 Suicide prevention training is an important part of promoting workplace safety for lawyers, according to Hope for Life national program manager Bill Sayers.
Lawyers are often the first point of contact for people with chronic mental health issues and can benefit from understanding how to identify if people are at risk and can help connect people with services, said Mr Sayers.
Hope for Life is a Federal Government-funded program organised by The Salvation Army. It has been delivering free training to lawyers, legal staff and volunteers throughout Australia for more than three years.
The suicide prevention workshops are aimed at frontline legal professionals, particularly those working in legal aid and community legal centres as well as pro bono lawyers and the DPP.

Like medical professionals and emergency service professionals, lawyers work under high pressure, often with clients who have experienced trauma, mental health issues or financial difficulties, according to Mr Sayers.

Lawyers need to know what to do in an emergency situation "for the sake of the client but also for themselves", he said.
"The reason we were funded is that it is viewed that paralegal workers and lawyers have a heightened risk of suicide because of the long hours, the duress of the job, the stress of the job," said Mr Sayers.
The workshops take lawyers through how to recognise the warning signs in a client or a colleague, how to determine the risk level by asking direct questions and how to convince those at risk to contact support services.

"We unpack a lot of the detail around suicide and some of the myths," said Mr Sayers.
While there is a perception that openly discussing this issue heightens risk, Mr Sayers said all the evidence suggests that peer support is a way to keep people safe.
"The notion that you hand someone a number and be sure that they are going to ring and be sure that is going to result in safety – I don't think is probable."
He added: "It is one of the things that we can put in place to keep people safe but […] most good care in terms of prevention will happen within a community."
Mr Sayers acknowledged that "avoidance is our natural reaction" in these circumstances but cautioned against ignoring the warning signs.

"One of the challenges in this particular space is not to be intrusive or invasive, but just be vigilant and alert and know when to ask the right questions," he said.

"You can't put privacy out there as a principle if a person is at imminent risk."

The purpose of the workshops is to be "more effective upstream" rather than triaging people into mental health facilities down the track, according to Mr Sayers.

"[We are] building this capability in communities and saying to people you not only have permission to ask the question about suicide, [but] really in terms of responsibility to your colleagues or your friends it's something that should be part of the scope of any good HR practice in any workplace."
If this story raises issues for you, you can contact Lifeline Australia on 13 11 14.