IP firm branches out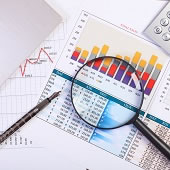 Patent and trademark firm FB Rice has added a research and development tax consulting group to its business.
FB Rice has said its new R&D Tax Consulting group will assist organisations with maximising the tax benefits associated with their investments into research and development.
FB Rice managing partner Brett Lunn said: "FB Rice has a long and strong tradition of assisting Australian entities with their patent, trademark and IP strategy needs."
He continued: "The R&D Tax Incentive is relevant to many of these existing clients, and hence FB Rice sees a strong synergy between our existing service offerings and our new R&D Tax Consulting group."
The R&D Tax Consulting group will initially consist of Kate Mahady and Cleo de la Harpe.
Ms Mahady's technical background lies in optical physics, having worked for the Defence Science and Technology Organisation and a Silicon Valley-based telecommunications start-up company, while Ms de le Harpe has first-hand experience in R&D tax from her previous roles in chartered accounting firms and the Australian Tax Office.