IPH eyes new acquisitions, while Slaters sits tight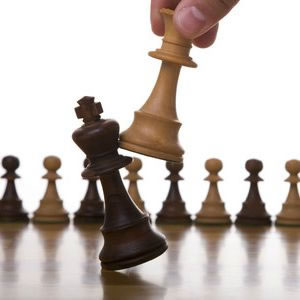 Listed firms have diverged in their strategies for growth, with IPH signalling an intention to pursue more mergers as Slater and Gordon looked inwards.
Since listing on the ASX 12 months ago, IPH Group Limited has acquired three patent attorney firms and a business dealing in adjacent services – an investment totalling more than $114 million.
Speaking at the group's AGM last Friday, chairman Richard Grellman said the firm would continue to pursue expansion by buying existing IP practices.
"Going forward we believe that opportunities existing for the group to continue to acquire and develop intellectual property businesses; not only in Australia but more importantly in Asia and beyond, where we believe the greatest long-term growth opportunities lie," he said.
Managing director David Griffith confirmed the group was in discussion with potential acquisition targets.
"In the forthcoming year we anticipate continuing to invest in accretive acquisitions at a level similar to that we have achieved in FY15 and in the same disciplined manner that we have observed to date," he said.
In particular, he suggested the firm would look to expand into "new markets and adjacent businesses".
The group posted strong end of financial year results, with its share price increasing by 123 per cent. Mr Grellman reported the firm's market capitalisation was over $1.2 billion as of 19 November.
By contrast, Slater and Gordon – which held its AGM on the same day – announced the firm had no acquisitions planned for the coming year.
Slater and Gordon acquired UK-based Quindell's Professional Services Division – now operating as Slater Gordon Solutions – in May this year.
Since January, the firm has also acquired Nowicki Carbone in Victoria and Schultz Toomey O'Brien in Queensland.
Chair John Skippen noted the firm had faced a number of challenges over the year, including an ongoing ASIC review process into reporting and auditing.
The firm also issued a number of adjustments and corrections in relation to its financial accounts in recent months, errors which Mr Skippen acknowledged "undermine the confidence in Slater and Gordon".
Mr Skippen noted that the group's recent stock market performance had been "disappointing".
"The current share price is not reflective of the board's view on the underlying value of the Slater and Gordon business," he said.
Managing director Andrew Grech suggested that despite the tumultuous year, the leadership "remain convinced of the strategic merit which underpinned our acquisition of the business assets now known as Slater Gordon Solutions".
Nonetheless, he suggested the firm was not intending to undertake additional acquisitions in the near future.
"With no near-term acquisition activity likely we will now re-direct our attention to enhancing operational performance," he said.
Overall, he declared the year to have been a "success on many fronts".
"We delivered a strong operating and financial performance, and achieved a great deal of progress in terms of operational effectiveness," he said.