Dennis Denuto defamation case falls flat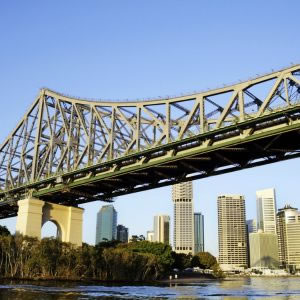 A suburban Queensland solicitor tried to sue a relative who likened him to Dennis Denuto from The Castle for $250,000, but the court has dismissed the case.
Brett Clayton Smith claimed he was defamed by his daughter-in-law's ex-husband, Kenneth Craig Lucht, who referred to him as a 'Dennis Denuto from Ipswich' multiple times during a prolonged family dispute, according to 9 News.
Dennis Denuto is Darryl Kerrigan's lawyer in the classic Aussie comedy, and Mr Smith felt the comparison implied he was unprofessional, foolish and incompetent.
Mr Lucht had reportedly said to his former partner and Mr Smith's daughter, Sally Smith: "Everything was fine until your pathetic email and the barrage I received from Dennis Denuto from Ipswich about stupid things."
Mr Smith was concerned that Mr Lucht's comments could have a "grapevine effect" and affect his career, so he launched a $250,000 defamation case.
Judge Tony Moynihan QC dismissed the case in a Brisbane District Court last week on the basis that no harm could have come from comments made in private exchanges.
The written ruling noted that Mr Smith involved himself in the dispute between Ms Smith and Mr Lucht, making him the catalyst for the Dennis Denuto remarks.