Newly listed Xenith sets sights on acquisitions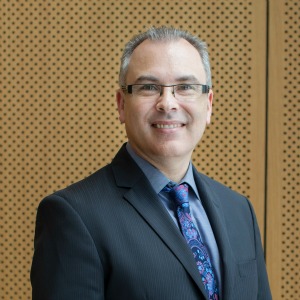 Following the mould of competitor IPH, Australia's newest publicly listed law firm group intends to pursue an aggressive expansion strategy.
Xenith IP, the holding company for Shelston IP and Shelston IP Lawyers, went public on the ASX last Friday.
Xenith managing director Stuart Smith told Lawyers Weekly the firm would seek opportunities to buy out smaller IP practices.
The approach mirrors that of IPH Holdings, another IP specialist which listed last year and has completed four acquisitions in that period.
Referencing IPH's strategy, Mr Smith confirmed the firm's leadership "envisage proceeding along similar lines".
"We see scope for consolidation in the Australian market," he said. "We have as one of our growth objectives achieving a level of quantum growth through acquisition of compatible practices to build our market share more quickly."
While Mr Smith acknowledged IPH as a competitor, he suggested both firms had room to grow in the IP space.
"It's a fairly big market, it's quite fragmented and the market is certainly big enough to accommodate two listed players," he said.
He confirmed the group was also looking at expansion opportunities within south-east Asia, but could not discuss specifics.
The firm also intends to continue targeting the IP market in China, in particular IP generated in China and filed in Australia.
"We've managed to achieve a pre-eminent position in Australia in relation to that market and that has a lot of growth potential in the medium to longer term," Mr Smith said.
Reflecting on the firm's IPO, Mr Smith suggested he was "very happy" with its performance to date.
The initial share price was $2.72 but the firm opened strongly at $3.45, before closing out Friday on $3.24.
"That's only one day of course – we're taking a long-term strategic view of this – but it's encouraging to have a strong performance at the opening," Mr Smith said.
In his view, going public will give the group the "scale, the capability and the financial flexibility" to take advantage of growth opportunities and expand the firm's market share.
"There is an inherent driver towards scale in the business model [of IP firms]," he said.
"Yet under the traditional partnership dynamics, mergers and acquisitions can be notoriously difficult to execute."
However, he suggested public listing would only work for law firms in limited circumstances.
Smaller firms may lack the critical mass necessary to support a float while larger firms may not have sufficient room for growth, he suggested. Moreover, partnership dynamics have to be just right to allow a firm to undertake dramatic change.
"It's not realistically a path that all law firms could follow," he said.
"On a number of fronts, it's necessary to have the planets aligning across a number of factors before this is an option."
Xenith IP chair Sibylle Krieger and managing director Stuart Smith