Firm's rebrand facilitates national expansion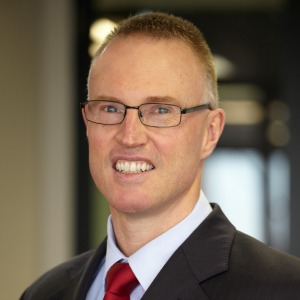 Macpherson Kelley was a one-state firm for more than 100 years, but a brief stint under the name M+K Lawyers has enabled it to have a national presence.
Macpherson Kelley national managing director Damian Paul (pictured) said when the firm decided to pursue national expansion around six years ago they made a conscious and tactical decision to rebrand as M+K Lawyers.
"The reason we did it was because it enabled the small boutique firms we wanted to merge with to retain their own name for a period of time as they integrated their clients and their staff, but at the same time-stamp their involvement with M+K by incorporating M+K into their name," Mr Paul said.
By way of example, Mr Paul said the first firm that joined them was Musgrave Peach in North Sydney, so during the integration their name became M+K Musgrave Peach.
"So we went to M+K Lawyers for a period of time as we were expanding into Sydney, Brisbane, Tasmania and Perth."
Mr Paul said the firms they joined with in Brisbane, Sydney and Perth quickly dropped their old name and became M+K Lawyers; however, the office they joined with in Tasmania retained its name.
"Only when we sold the Tasmanian firm back to the Tasmanian principals on 1 July this year, did we no longer have a need to be referred to as M+K, as all the offices were under the one name," Mr Paul said.
"Naturally we reverted back to Macpherson Kelley, which just resonates more with our clients and our staff than using the initialism M+K."
In conjunction with reverting to its original name, the firm has also gone from being a parent company with multiple subsidiaries to becoming one sole company.
"So as we were bringing other law firms into our fold they had lots of different ways of doing things, so we made the decision that from here on everything's going to be done the same way across every office."
Now that they are one firm they are able to put in place national practice groups, refer work around the firm and take on national clients, Mr Paul continued.
"So it was all about coming together to grow the firm in a way that if we kept operating on a state basis we wouldn't be able to achieve. It was really about setting the firm up for its next stage of growth and success."
Mr Paul said the national expansion has seen the firm's revenue increase fourfold and its headcount has more than doubled from 130 to 280.
Now that the platform is in place, Mr Paul said they are in a position to continue expanding under their original name of Macpherson Kelley.
The national expansion has also seen Macpherson Kelley branch out into other areas of practice beyond its roots in manufacturing law in its original office in Dandenong, Victoria.
"It's a very heavy industrial centre and there's a lot of manufacturing in the area and so, as a result, being smack bam in the centre of it we just naturally picked up a lot of manufacturing businesses as clients," Mr Paul said.
Now that they are operating in other cities and states, he said they have been able to start targeting other practice areas, while still maintaining that manufacturing expertise.