Don't just focus on the negatives: Chief Justice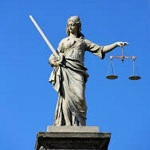 It's important to remember how far the legal profession has come rather than just focus on the negatives, according to the Chief Justice of the NSW Supreme Court.
Chief Justice Tom Bathurst spoke at the NSW Bar Association's Tipping The Scales event earlier this month, celebrating equality and diversity alongside fellow speakers Jane Needham SC and former Chief of Army David Morrison.
"In 1982 there were hopeful predictions from Justice [Jane] Mathews, as she then was, that the image of the law as a male-dominated profession could not last much beyond the 1980s," Justice Bathurst said.
"It is somewhat depressing and frustrating that such prediction is yet to come through in 2015."
However, Justice Bathurst said it's important to remember that the legal profession now is very different from what it was at the time.
"There are an ever-increasing number of female barristers in all fields, whose confidence and ability is universally recognised by their peers," he said.
"So it's important when considering the topic not to just focus on negatives. To do that only undermines the achievements which have been made."
Looking beyond the gender imbalance to other areas of diversity, Justice Bathurst referred to a survey of Australian judges in 2008 that found only 3.6 per cent of respondents identified with an ancestry outside of Europe.
"Once again, however, those statistics do need to be put into perspective," he said.
"Judicial officers are generally appointed after a minimum of 20 years experience in the profession. Twenty years ago, there were very few persons of non-European ancestry being admitted as lawyers. You now only have to come to an admission ceremony to see how much that has changed."
Justice Bathurst said this is by no means a reason for self-congratulation or complacency, but rather a reminder that there needs to be recognition of the skills of barristers from diverse backgrounds, and the construction of a working environment that fosters their development.
"I also think it's important that as we move forward, we avoid stereotyping the nature of contributions that anyone can make to the bar, bench or broader the legal profession," Justice Bathurst said.
"Even when stereotypes are framed as superior to the cliché caricature, they could have unintended consequences."
By way of example, Justice Bathurst said that women are often stereotyped as having superior skills in listening, empathy and communication, and that they see problems not in terms of winning and losing, but rather in terms of achieving optimum outcomes for individuals.
"I particularly fear statements such as these may cause explicit or implicit pressure to be placed on to women to dominate alternative dispute resolution schemes and the like. That would perpetuate their statistical silence in court," he said.
"I think we need to renew our focus on the individual to ensure that emphasis is correctly placed on merit, not stereotypes and assumptions that are over-complimentary."