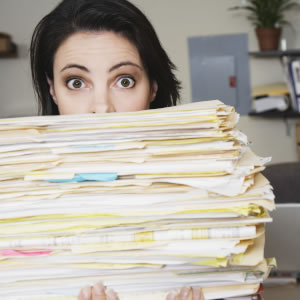 An increasing number of companies are hiring an in-house lawyer for the first time, but being a sole legal counsel has its challenges, a recent report has found.
Mahlab's Roundtable Report, released in November, revealed that sole legal counsel are presented with opportunities to grow professionally but also face unique obstacles in their role. The report was based on a discussion between 28 lawyers from companies of varying sizes across a range of industries. 
"A major attraction of the sole legal counsel role is the autonomy it provides," the report stated. 'Solos' create the legal function "from scratch" and have a greater sense of ownership and satisfaction in their job, according to Mahlab.

The autonomous nature of the role can also lead sole counsel to feel isolated, both from the rest of the business and the rest of the profession. The report found these counsel tend to seek out greater participation in industry associations and networking events to address this isolation.

Solo legal counsel generally have a broad role across legal, regulatory, compliance, human resources and OH&S legal matters. This is a "refreshing change from the specialist 'silos' of private practice" for many lawyers, according to the report.
The role can also include a seat at the leadership table and corporate governance responsibilities, which gives the legal function "visibility and credibility" across the business. "The ability to contribute to the direction of the business is a key attraction for lawyers in a sole legal counsel role," the report stated.  
However, the lack of resources can be a source of frustration for sole legal counsel, who need a very "hands-on" approach, according to the report. Tasks that could be outsourced to a paralegal, such as lodging regulatory forms or updating websites, must be done by the sole counsel.

In the roundtable discussion, the sole counsel suggested some solutions to alleviate these challenges, including hiring law students and offering practical legal training and delegating non-legal administrative work to other parts of the business.  

Sole counsel often operate under tight budgets and tend to engage external firms in specialised areas of law, such as finance and employment. Smaller boutique firms that offer flexible billing options and capped rates are preferred to international firms.
"Few solos said they had strong relationships with the international firms," the report stated. "There appeared to be general dissatisfaction with international firms because they have been unable to foster positive working relationships with the solos." 

The report continued: "The general sentiment expressed was that partners of such firms are very distracted with other matters, they are inflexible with fee arrangements and they are more interested in courting larger client work."