New LCA executive announced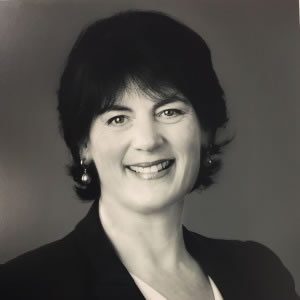 The Law Council of Australia directors have elected the six members of the Law Council Executive for 2016.
Lawyers Weekly recently exclusively revealed the appointment of Fiona McLeod SC as president-elect of the LCA for 2016, and now the rest of the executive has been announced.
Stuart Clark AM, the 2015 president-elect, will serve as president in 2016. Mr Clark AM is a partner at Clayton Utz in Sydney and has been a director of the LCA since 2011.
Outgoing president of the LCA Duncan McConnel said: "I am very much looking forward to seeing the contribution Stuart will make to the legal profession as president in 2016."
Ms McLeod was assigned president-elect following her tenure as treasurer in 2015. She recently won Barrister of the Year, Mentor or the Year and the Lawyers Weekly Excellence Award at the 2015 Women in Law Awards.
The new treasurer for 2016 will be Morry Bailes, managing partner of Tindall Gask Bentley. Mr Bailes was president of the Law Society of South Australia and LCA director in 2014 when he was elected onto the Law Council Executive in November the same year.
The three remaining members of the executive are Arthur Moses SC, Konrad de Kerloy and Michael Fitzgerald.
Mr Moses SC has been practising at the NSW Bar for more than 20 years and was appointed Senior Counsel in the State of NSW in 2008. He is also the senior vice-president of the NSW Bar Association and has been a director of the Law Council since July 2014.
Mr de Kerloy is a senior disputes partner at Herbert Smith Freehills in Perth, specialising in commercial litigation and corporate insolvency. He was the president of the Law Society of Western Australia and a director of the LCA in 2014.
Mr Fitzgerald is the current president of the Queensland Law Society. He has been a member of Council since 2010, and was deputy president in 2014.
"I am honoured to represent the legal profession and constituent bodies at a federal level, as well as promote justice across the country," Mr Fitzgerald said of his election to the executive.
Mr McConnel said: "It has been a tremendous honour to serve as president and a genuine pleasure to work alongside Stuart, Fiona, and Morry this year. I'm extremely glad to see them continuing on executive alongside Arthur, Konrad and Michael."
He continued: "We are in an exciting period of change for the profession and this is an excellent executive team for the times."