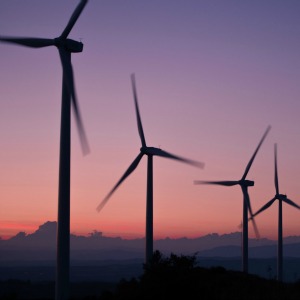 Major corporate clients take into account law firms' environmental and social impact when selecting external counsel, according to the chair of Citigroup.
"This stuff matters to those of us that are paying your fees and see you as part of us being good corporate citizens," said Sam Mostyn.
Speaking at the launch of the Australian Legal Sector Alliance's (AusLSA's) Legal Sector Sustainability Insight report, Ms Mostyn said the companies where she works would use the report as a "test" for whom to brief and which firms to have on panels.
The report provides a summary of the sustainability impacts from 32 leading law firms, all of which are AusLSA members.
Launched at a Sydney event last Friday, it showed that law firms have made only modest cuts to greenhouse gas emissions and paper usage over the past year, but have taken great strides in transparent reporting.
The number of firms reporting on their environmental and social responsibility progress increased from eight in 2010 to 32 in 2015.
The report revealed law firms saved eight per cent in greenhouse gas emissions (14 per cent over the last two years) and nine per cent in paper usage per employee (11 per cent over two years).
Waste recycling improved marginally, with recycling options available in an average of 81 per cent of facilities.

Electricity continued to be a major source of greenhouse gas emissions by law firms, accounting for 59 per cent of carbon emissions. Eleven firms chose to purchase renewable electricity or carbon offsets over the past year, one firm less than last year.
Business travel, which contributes to 39 per cent of AusLSA members' carbon emissions, remained relatively stable between 2014 and 2015.
Ms Mostyn, who is on the boards of a number of major corporates and was recently appointed as chair of Citigroup, congratulated the legal industry on taking "such bold steps" in this area.
Ms Mostyn is a leading advocate for sustainability and diversity, and recently accompanied Minister for Foreign Affairs Julie Bishop to the UN Sustainable Development Summit 2015.
"The main reason I am here this morning […] is actually because – it's not on my CV – but I actually started life as a lawyer," Ms Mostyn said.
During her early career, Ms Mostyn worked as a junior solicitor at Freehills and Gilbert + Tobin, as well as an associate to Justice Michael Kirby.

She said it was the "great leaders in the legal sector" that first "pricked [her] consciousness" about what it means to be involved more broadly in the community.
"It is great to see this project coming to such maturity; reading this report, it really is best practice," she said. "I can't imagine a document of this quality when I started out in my legal career.
"Life was very, very different just 25 years ago. These kinds of concerns were seen as the domain of the left […] and now to see this in a polished, very mature document that has a strategy to it is really quite something."