New firm targeting domestic violence is 'first of its kind'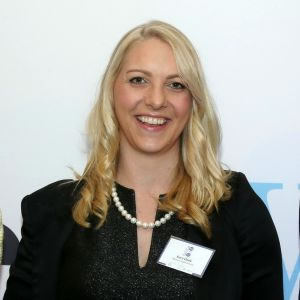 The former principal solicitor of the Women's Legal Service (WLS) in Brisbane has launched her own firm, Cook Legal, which will specialise in domestic violence matters.
The firm, based in Brisbane's CBD, will offer low, fixed fees to victims of domestic violence in a bid to provide legal services to clients who do not qualify for legal aid but would otherwise be unable to afford private representation.   
Kara Cook, the firm's director and principal lawyer, told Lawyers Weekly: "As far as I know, [Cook Legal] is the first of its kind in Australia." 
She added: "There are community legal centres and some parts of legal aid that would probably say they are experts in this area, but there are no private firms that I know of that are specialising in domestic violence – just me."
Ms Cook said her firm was part of a broader trend towards specialisation in legal services, with family law, insurance law and criminal law increasingly being "broken down into subsets".
"That's a trend that perhaps we will see more of in the future – micro-specialisation," she said.
There is a particular need for domestic violence specialists, as CLCs and legal aid cut back on services in response to funding reductions, she continued.

"The $200 million out of the Productivity Commission report would be helpful in enabling access to justice," she said. "But in the meantime – look – I'd be happy not to have a job in this space if possible, but there is definitely a need there."
Ms Cook admitted that her firm was operating on an "untested model" but said, unfortunately, she would have no shortage of clients.
"In Queensland each year there are about 66,000 incidents of domestic violence reported to police, and every day there are about 181 call-outs for domestic violence each day," she said.
Ms Cook is the director and principal of Cook Legal and the sole lawyer at the firm, however, she said she has a "panel of barristers" who are also willing to work on a fixed-fee basis.