Profit growth greatest for small firms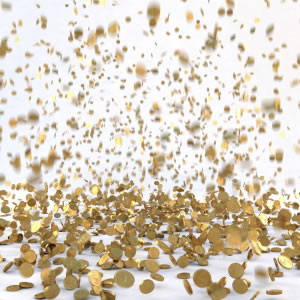 Small firms achieved significant growth over FY15, while large and mid-sized firms held their ground, according to a new report.
Macquarie's 2015 Legal Benchmarking Results report showed that one in every two firms surveyed increased profits in 2015, down from 57 per cent in 2013. 
The average increase across all firms was 10 per cent. Small firms achieved the largest increases, with an average of 14 per cent. Large firms grew their profits by five per cent, while mid-size firms held steady at two per cent growth.
The report was based on a survey of equity partners, directors, CFOs and general managers at 226 legal firms across Australia, ranging from sole practitioners to large national firms.
"We've heard so much about the shrinking demand for legal services, disruptive technology, new low-cost virtual firms, the 'big four' accounting firms moving in […] yet almost two thirds of the firms we surveyed grew," said Ian Marshall, national head of legal segment, Macquarie Business Banking.
The key drivers of profit growth, according to survey respondents, included retaining quality staff, maintaining strong client relationships and providing excellent service.
Large firms tended to see relationships as key (75 per cent), while 'high performers' (firms that increased annual profits by 20 per cent or more) saw retaining talent and making investments in technology as important.
Broken down by state, WA saw the highest profit growth of 15 per cent (2015 compared to 2013), followed by NSW (14 per cent), South Australia (6 per cent), Victoria (5 per cent), and Queensland (-1 per cent).

Salaries and wages remained the largest expense for firms, making up 52 per cent of costs, while rent and premises accounted for 13 per cent of expenses on average.
Positive outlook
Firms were optimistic for the coming year, with 72 per cent expecting their profits to rise and one third predicting an increase of 20 per cent or more.
Eighty-four per cent of Queensland firms predicted higher profits for the next financial year, compared with 63 per cent of WA firms.
One in four WA firms forecast that the legal industry would perform worse over the next 12 months, along with 39 per cent of South Australian firms.
Large firms were most optimistic, with 81 per cent predicting stable conditions and none saying conditions would worsen.