Partners warned against firm hopping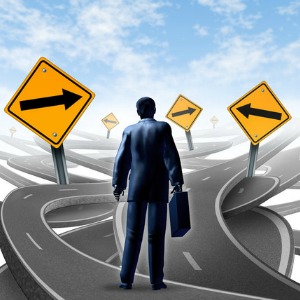 While the profession has become more open to lateral partner moves, switching firms too often could be a career mistake.
Doron Paluch, a legal recruiter and director at Burgess Paluch, told Lawyers Weekly the legal sector had begun to embrace the trend of partners switching firms mid-career.
"I've been recruiting for about 15 years, which is considered a long time in the industry, and I've seen a fairly dramatic shift in the number of partners that now choose to move to different partnerships," Mr Paluch said.
"Over the last five to 10 years, there have been many high-performing partners who feel like they haven't been recognised by their firms, or feel like they would have a better cultural or client fit in another environment. It's also become a lot more acceptable for partners to make a change."
A firm change can help reinvigorate a partner who feels unchallenged or provide greater opportunities for client work or higher remuneration, Mr Paluch suggested.
However, even in the current climate, he suggested moving firms too often could be frowned upon.
"Every new employer wants to see stability in a CV," he said. "There is absolutely the risk of moving too often and if your CV has too many moves on it, you will become unattractive as a prospect."
This could be true even where a lawyer has been forced to move for reasons beyond their control, such as family commitments, he suggested.
While "too often" would vary from lawyer to lawyer, and firm to firm, he gave an example of a partner with 12 years post-admission experience and five moves on their CV.
"Law firms like to see at least two to three-year stints at any one firm, and longer for partners," Mr Paluch said.
Nonetheless, he also emphasised the benefits of moving to a new firm if the timing and circumstances are right.
"There is always a risk in making a move, but the greatest risk may be in staying where you are – particularly if you stay at your current firm because you're in a comfort zone," he said.
"When you make a move, you're sacrificing that element of comfort zone for the unknown. But over the last five to 10 years, the feeling often seems to be that the greater risk is in staying where you are and not taking advantage of the greater opportunities you may have in another environment."